U.S. President Donald Trump on Tuesday derided Sen. Elizabeth Warren, for releasing a DNA test she says supports her claim to Native American heritage just weeks ahead of midterm elections.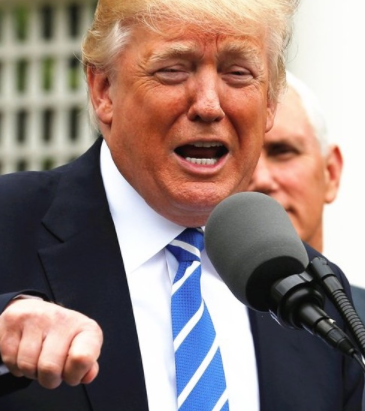 Trump said a DNA test that Warren released showing she is 1/1,024th Native American only proves that her claim is a "scam and a lie''.
The president also referred to Warren as "Pocahontas'' in his tweet and said Native American groups reject her claim.
"She took a bogus DNA test and it showed that she may be 1/1024, far less than the average American,'' Trump said on Twitter. "Now Cherokee Nation denies her, 'DNA test is useless.' Even they don't want her. Phony!''
Ugwuanyi committed to workers' welfare, says Ngige, TUC boss
Trump used the nickname "Pocahontas'' for Warren during the 2016 presidential campaign after she campaigned with his opponent, Hillary Clinton.
Warren's self-proclaimed Native American heritage had been challenged previously by her 2012 Republican opponent in the senate race in Massachusetts, who accused her of using it to gain an unfair advantage in getting coveted university positions.
Warren has claimed Cherokee and Delaware Indian heritage, citing family stories, but until Monday had not presented documentation.
She provided on her website an analysis of her genetic data performed by a professor of genetics at Stanford University and an adviser to commercial DNA testing services.
ABUAD to honour AfDB boss, Channels TV CEO
Pocahontas, a historical figure from the 17th century who assisted English colonists in Virginia, was the daughter of a Powhatan Native American leader.
According to a well-known historical anecdote, she thwarted the execution of Englishman John Smith.
NAN