By Ochuko Sukuru
As part of efforts to encourage entrepreneurship and help build a vibrant and productive small and medium enterprises (SME) sector, Stanbic IBTC has partnered with the Kaduna State government to establish the Kaduna-Stanbic IBTC Entrepreneurship Centre (KADSEC).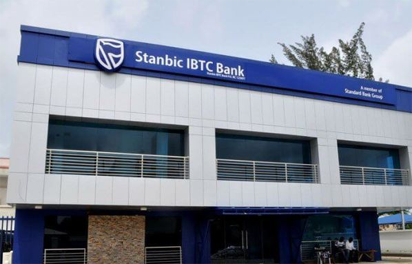 The centre, which is in response to the needs and requirements of local entrepreneurs in the state, is expected to serve as an incubator that will nurture budding entrepreneurs and businesses to sustainable successes.
Optometrists task govts on fight against blindness
At the launch of the centre in Kaduna, Stanbic IBTC stated that the centre will provide services such as capacity building programmes for interested business owners/entrepreneurs, mentorship, on-site business management counselling, financial advisory, market development assistance, networking opportunities, provision of patronage linkages, export assistance, and easy access to loans from Stanbic IBTC Bank, among other services.
Okowa presents N367, 09 budget proposal for 2019 fiscal Year
According to the bank, young entrepreneurs and businesses often struggle because they lack the necessary support in terms of infrastructure, capacity, advisory and access to finance, and also have the wrong notion on structuring of the business. This, the bank said, is expected to be addressed by the centre.
"We are delighted for the opportunity to partner with the Kaduna State government to help nurture, through KADSEC, the innovative start-ups and early-stage enterprises in the state that have high growth potential," the bank said in a statement. "The establishment of the centre is in line with our desire to help build a highly successful SME sector in Nigeria, one that can act as the growth engine for the economy.
Nwokike, now NCC's Public Affairs Director
The centre intends to engage and energise entrepreneurs by providing the right kind of support that is often lacking, in terms of business management, capacity building, advisory services and access to reasonable financing, in a way to increase the number and scale of enterprises supporting economic growth in the state," it added.