By Dayo Johnson Akure
A 20-year-old  Sales-boy, Ebuka Okafor yesterday confessed to a bewildered crowd in Akure, the Ondo state capital that he engaged in sodomising young boys because he had no girlfriend.
Breaking: Army discovers shallow grave where missing General was killed, buried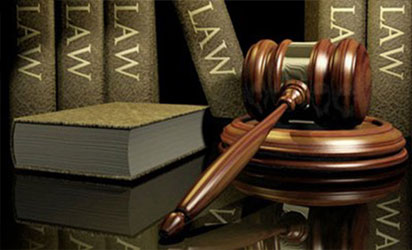 His victims are aged between 12 and 13 years and they were enticed with snacks and sachet water.
Man sleeps with teenage daughter to have more children
Saturday Vanguard was informed that the suspect who was nabbed by the operatives of the Nigeria Security and Civil Defense Corps, (NSCDC) has no fewer than six "lovers" in the popular Oshodi market in Akure metropolis.
He reportedly uses his master's  liquor shop inside the market as the "slaughter slab" of his victims whenever his master was out.
Officials of the security agency said that the suspect usually enticed the small boys with the snacks worth N100 after which he would sexually abuse them.
It was learnt that his victims would thereafter bring their other friends to the suspect for same treatment after bribing them with N200.
The bubble however burst after a new recruit turned down the suspects sexual advances on entering the shop after collecting the bait ( the snacks).
He reportedly escaped narrowly and reported to his parents his horrified experience in the hands of the suspect and they thereafter reported to  the state chapter of the NSCDC following which the suspect was nabbed.
His victims said they were afraid of what would be the reaction of their parents hence they kept the matter to themselves.
They also said that the suspect warned them not to inform anybody of what they were doing together otherwise they would die.
Speaking with newsmen, the suspect confessed that he started sleeping with the boys in the market in August this year.
Okafor who said he took to sodomy because he had no girlfriend  regretted his action..
"I have been sleeping with them since August and whenever I have intercourse with them I always giving them N200 each. But I only slept with them three times.