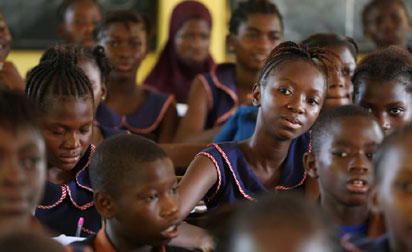 LAGOS—THE co-founder of Sisibox Global Enterprises, Miss. Damilola Adebesin, has disclosed that at least 86 percent of women started their menstrual circle unexpectedly in public without kits to address the challenges that come with it.
Adebesin, who disclosed the statistics at pre-launch of Sisibox, a homegrown menstrual kit designed to assist women in maintaining their hygiene during the five days encounter with nature, held in Ikeja, argued that during this period, women are often far from been normal.
She said: "In total, 57 percent of participants felt fear when they first got their periods, 49 percent felt shame, and 63 percent felt embarrassed. Perhaps relatively, 68 percent felt they were not adequately prepared for the onset of menstruation, and 60 percent were able to pinpoint the moment when their self-esteem plummeted: the onset of puberty."
Adebesin hinted that her experience, when the natural act arrived in public, was responsible for the birth of the product, first feminine hygiene subscription kit structured to empower ladies emotionally, physically and financially.
"86 percent of women have started their period unexpectedly in public without the supplies they needed. I personally experienced this firsthand, and that was how sisibox was birthed", she added.
While admitting that it was natural occurrence, she emphasized that the product was not to stop it "but bring balance with our monthly parcel of Sisibox."
Explaining the importance of the product, the co-founder said: "SisiBox is a product not only to serve the need of women and girls but also empower users."
On the financial empowerment, Chief Marketing Officer, Sisibox, Chinwe Onayeguiri, stated that aside using the product which contains pads, Panty liners, Ginger tea, cotton wool, pocket tissue and others, they could earn money from it.