Lokoja – Sen. Ahmed Ogembe (PDP/Kogi Central), has expressed optimism that the Ajaokuta Steel Complex (ASC), would not be sold, and enjoined his constituents to ignore rumours to that effect.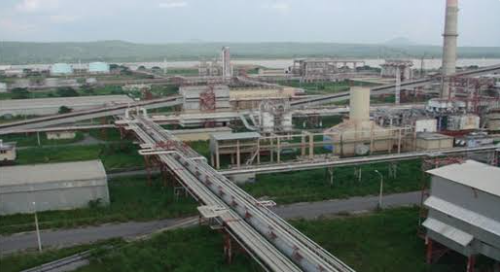 Ogembe, in a statement signed by his media aide, Mr Opeyemi Duke, said that the Federal Government had not intimated him of plans to sell the expansive economic outfit.
"Any attempt to sell ASC will be viewed by my people as economic sabotage and be stoutly resisted," the statement, which was made available to newsmen on Tuesday in Lokoja, stated.
Sen. Ogembe described the steel plant as "the economic life wire of my people and the Nigerian nation in general," saying that he had raised several motions on the need to revitalize the steel company.
https://www.vanguardngr.com/2018/10/why-benue-people-are-opposed-to-buharis-re-election-ortom/
"I have raised several motions on the floor of the senate seeking the revitalization of the Ajaokuta steel plant because Nigeria's industrialization is only possible if ASC rolls out steel," he said.
The senator said that he had set up a committee to assess the actual state of the plant and recommend what could be done to make it work.
"In the past few years, I have met several times with the then Minister of Solid Minerals and Steel Development, Dr. Kayode Fayemi, to work out an action plan on how to revitalize the steel company.
"It is therefore worrisome to hear that the federal government is planning to sell the steel company," Ogembe said.
He advised the federal government against contemplating such move as the host community would not buy into it.
Recent reports had quoted CBN governor Godwin Emefiele as saying that government was considering the option of selling ASC to raise funds to meet financial commitments.
Emefiele was said to have dropped the hint at a meeting in Indonesia. (NAN)
https://www.vanguardngr.com/2018/10/why-our-growth-projections-contradict-nigerias-imf/