BY BOLUWAJI OBAHOPO
LOKOJA – The Anglican Church said the political class has failed Nigeria and driving the country closer to a failed state.
The church also said that the failed state of Nigeria is made worse by the Christian community who has grown cold in their prayer lives.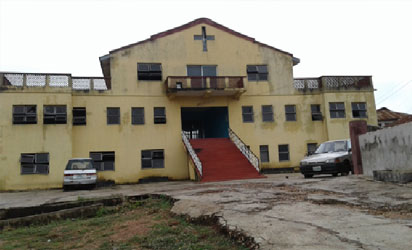 These was contained in the communique issued at the end of the 2nd session of the 3rd synod of Ijumu Anglican Diocese held at St Michael Anglican church, Egbeda Egga in Ijumuh LGA of Kogi state with the theme "The power of the praying church".
Imo APGA gov aspirants protest in Owerri over Araraume
The communiqué read a part, "The choice of the synod theme has been informed by the observable trend of cold and insincere prayer attitude that characterized the Anglican communion in particular and the entire Christian fold in Nigerian nation; the reason why the situation of our country has not possessed the wishes of God for his people.
"Christians have not been praying enough; may have trusted in their own strength and wisdom while others have compromised with the world rather than keep to their calling of being different from them.
"The need for fervent prayer culture becomes highly important as it is a command by God, which is an acceptable link between God and his children and an avenue to demonstrate God's power.
"The political class has failed in Nigeria, and the church which is to salvage the course of the nation through godly behaviours. A complete change for the positive will manifest through the cries of the righteous in prayer.
"It is on this note that the synod calls on the church in Nigeria to rise up to all the challenges through persistent prayers and righteous living to enable us wade into the appalling situations of our nation and heal our land."
OPU Summit: Restructuring, key to nation building —Aare Adams
The communique signed by the Diocesan,  Rt. Rev. Peter Ojo however called on governments to concentrate efforts on agriculture, "Nigerian must concentrate on agriculture because the state of economy of Nigeria in general and Ijumu specifically has an active work force which centres on agrarian farming.
"The Public and civil services need the touch of God for survival and tremendous improvement.
"There is the problem of unemployment. Nigeria need a consistent prayer with informed and enhanced security network that can tackle the menace."