AWKA—PEOPLE living with sickle cell disorder have protested the alleged detention of their members in hospitals across Anambra State, over hospital bills incurred as a result of their health condition.
National Coordinator of People Living With Sickle Cell Disorder, Mrs. Aisha Edward told reporters yesterday at Nanka in Orumba North local government area of Anambra State that seven of their members were currently being detained in various hospitals in the state due to their inability to pay hospital bills.
According to the group, such detention was illegal, inhuman and very wicked of the hospital management.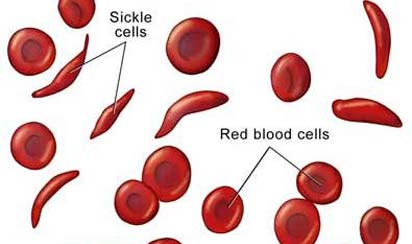 She said: "People have taken undue advantage of people living with sickle cell anaemia for too long and we will not tolerate this latest development.
"I visited a hospital here in Aguata to check on one of our members who was on admission and found out that three of them were being detained against their will because of huge hospital bills they incurred.
"I am surprised that this could be happening in Anambra and this has made me ask more questions and discovered that another hospital in Onitsha has as much as four of our members who were being detained. These are just the ones we know and there might be many of our members who are still being held in other hospitals."
Edward, who declined to disclose the names of the hospitals, said that she was, however, more pained that the hospitals were mission hospitals.
She said further: "We are giving them from now till December 1st to immediately discharge the patients, otherwise we will publish their names and take up a case against them. I am surprised that a trained medical doctor would not discharge a patient after managing him and wait for payment later.
"The church has also been infiltrated by corrupt minded people who now use people's health condition to defraud other people and we will not let this happen because the church, not judiciary is the last hope of the common man."
She said that one of the patients (names withheld), who allegedly sneaked out her hospital bill, adding that she was charged N1.2million for her treatment and had been abandoned by her family and detained by the hospital due to her inability to pay.
"The patient told me in confidence that she was told by the management of the hospital that she was being detained in the hope that in December, a known philanthropist who goes from hospital to hospital paying bills of patients would visit the hospital to clear her debt.
"You can imagine the mindset of the so called mission hospital. It is even possible that they may have inflated the bill, in wait for a philanthropist. So what happens if the philanthropist fails to come? The patient would be held in the hospital forever," she lamented.