By Adeola Badru
IBADAN-—THE Oyo State House of Assembly has resolved to end the menace of street begging perpetrated by underage children in the state.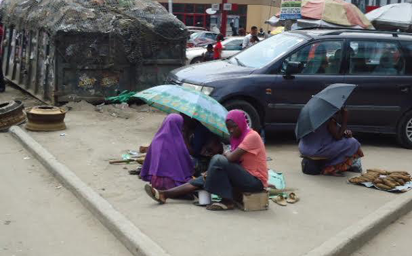 This was brought to the fore during the Assembly plenary, in a motion jointly moved by the Majority Leader, Hon. Hassan Subair (Ibadan South West 1) and Hon. Fatai Adesina (Ibadan South East) on the theme: 'Urgent Need to Curb the Menace of Begging by Underage Children on Major Streets in the State.'
The lawmakers said: "For a child to be responsible, the child must have good upbringing, from immediate parents, family and the government. The training and upbringing of a child must include moral upbringing and sound education.
"Concerned that the negative effects the actions and attitudes child beggars will have, on the state in particular and the country at large especially in future is better imagined than experienced.
"Through the Ministry of Women Affairs, Community Development, Social Welfare and Poverty Alleviation rehabilitate the miscreants and out of the school children.
"Through the Ministry of Information, Culture and Tourism to sensitise the general public, especially parents on the needs to give adequate care to their wards." Similarly, the lawmakers appealed to parents, guardians and care givers to monitor and take adequate care of their wards in order to ensure that they attend school for proper training.