By Chinonso Alozie, Owerri
A former governor of Abia state, Orji Uzor Kalu, will on November 14, 2018, appear in Federal High court Abuja,before His Lordship Hon. Justice B. M Nyako, to say what he knows about the missing leader of the Indigenous People of Biafra, IPOB, Nnamdi Kanu.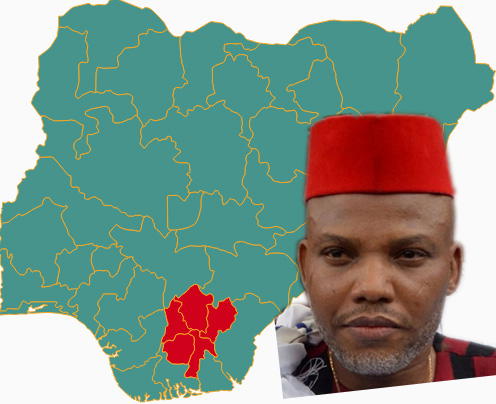 The lawyer to IPOB, Ifeanyi Ejiofor, exclusively told Vanguard on Friday in Owerri.
Recall, Vanguard had reported that IPOB, had threatened to sue the former governor, over a statement credited to him that he (Kalu) said IPOB, leader was in London.
Just last year, September 14, IPOB leader dissappered after the operation python dance by the Nigeria Army in the Southeast zone. Kanu's home at Afaraukwu in Abia state, was said to have been attacked after which his whereabout remained unknown.
Since then, reactions and counter reactions have trailed his disappearance between the federal government and the IPOB leadeship.
But the lawyer to IPOB, Ejiofor, told Vanguard that, "Following the recent outburst by Dr Orji Uzor Kalu, wherein he announced to the world during a private visit to the former Head of State's residence (Ibrahim Babangida) that he knows the whereabouts of My client (Nnamdi Kanu).
"And obvious misleading political points scored vide the said unguarded expression, we have formally caused the federal High Court seized of the Substantive matter to subpoenaed Orji Uzor Kalu to appear before His Lordship Hon. Justice B M Nyako.
"On the 14th day of November 2018 to give account of what he know about the whereabouts of my client (Nnamdi Kanu)
"The court has acting upon this request formally subpoenaed Dr Orji Uzor Kalu to appear before the court on the above stated date to testify on oath as to what he know.
"Orji Uzor Kalu will be in a position to narrate to the court on the aforementioned date the role he played in the abduction of my client in his home on the 14th day of September 2017 by the Nigeria Soldiers. The World will be looking forward to this long awaited date."