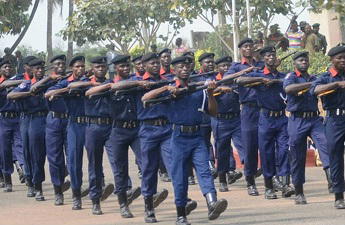 NSCDC
By Michael Eboh
The Nigeria Security and Civil Defence Corps, NSCDC, said it had stepped up its activities to curb destruction of petroleum assets across the  country, while it warned that vandals of oil installations and petroleum products thieves risk 21 years to life imprisonment if caught.
Speaking at the re-inauguration ceremony of  the Natural Oil and Gas Suppliers Association of Nigeria, NOGASA, Commandant-General of the NSCDC, Abdullahi Muhammadu, noted that anyone caught  tampering with and vandalizing petroleum facilities would be tried under the Miscellaneous Offences law and  if found guilty risks 21 years imprisonment or the maximum jail sentence.
Muhammadu, who was represented by an Assistant Commandant General of the NSCDC, Mr. Aminu Abdullahi, further stated that  the same punishment applied to anyone caught engaging in illegal oil bunkering activities, as well as in the transportation of stolen crude oil or petroleum products.
Diesel tracker to help businesses recoup losses
Muhammadu expressed optimism that NOGASA would endeavour to partner with the NSCDC and other security agencies in addressing issues of illegal dealing in petroleum products, illegal oil bunkering, pipeline vandalisation, crude oil and petroleum products theft.
According to him, these are critical issues the government was seeking partnership with NOGASA and other stakeholders. Also speaking, the newly elected president of NOGASA, Mr. Benneth Korie, said with the inauguration of the new executives after years of challenges, the association was now set to provide for real suppliers the representative platform of their dream.