…Govt to give him state burial
The Edo State Governor, Mr. Godwin Obaseki has visited the family of late elder statesman, Chief Anthony Anenih, whose death was reported on Sunday, in an Abuja hospital.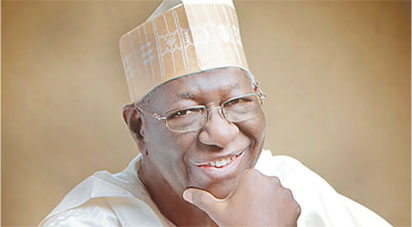 The governor, who was at the Anenihs' Abuja home, expressed deep sadness over the passing of the former Minister of Works and Housing, and the Iyasele of Esan land.
As a mark of honour for Chief Anenih, the governor declared three days of mourning in the state, starting from Wednesday, October 31st till Friday, November 2.
Obaseki also expressed the state government's resolve to give the late consummate statesman, a political icon with an outstanding political career, who believed in a prosperous Edo, a state burial while flags are to be flown at half-mast in the state.
The governor was received by the eldest son, Tony Anenih Junior in the company of the former Vice President, Namadi Sambo and other members of the family and friends.
Recall that the governor, on receiving the news of the passing of Chief Anenih, described his death as a huge loss to the state and the nation.
Obaseki said the elder statesman devoted a better part of his life to the development of the state and country, contributing to national development in the various capacities he served while he lived.
He lamented that "The whole of Edo State has suffered a huge loss with the death of Chief Anenih, the Iyasele of Esan land, who ranks as one of the most illustrious sons of the state, adding that Chief Anenih rose to the occasion when it mattered most, to defend the interest of Edo State and her people.
The governor noted that he attracted development to the state and groomed several Edo sons and daughters who are now active players in the nation's political space.