S'South already hunting for 'acceptable, mature' candidate – Alhaji Unagha, ex presidential aspirant
APC to set up Reconciliation Committee to appease aggrieved stakeholders
By Emma Amaize, Regional Editor, South-South
ASABA- SENATOR Ovie Omo-Agege representing Central senatorial district, Delta State, in the Senate, Thursday, declared that nobody would remove Comrade Adams Oshiomhole as National Chairman of the party, saying: "We will resist it and it will fail."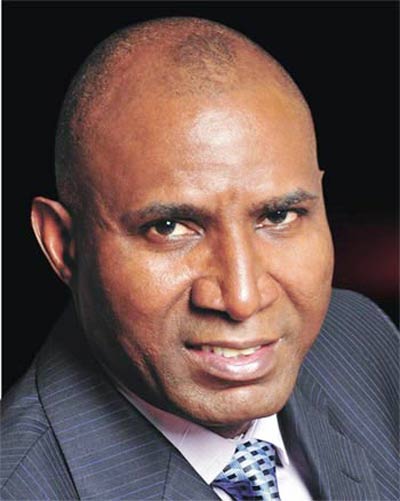 Besides, he stated that Oshiomhole enjoys the support of President Muhammadu Buhari and power brokers in the Presidency, while a Reconciliation Committee comprising leaders of the party would soon move out to dialogue with those still upset over the outcome of the primaries.
Senator Omo-Agege, who spoke to Vanguard amid report that stakeholders of the party in the South-South, the home base of Oshiomhole, have begun search for his replacement, dismissed the move.
However, ex-APC presidential aspirant, Alhaji Mumakai Unagha, who spoke to journalists, confirmed the hunt for "an acceptable and mature candidate" to replace Oshiomhole.
Unagha asserted: "Gentlemen of the press, following the clarion call on the National Chairman of the All Progressive Congress (APC) Adams Oshomhole to resign, we, APC stakeholders, in the South-South have commenced search for his replacement."
"Oshiomhole is no longer a saleable candidate, he is a bad product that cannot be hawked in the public market nor advertised.
"Whether the position of the national chairman will still come from Edo State for now I do not know as the immediate past chairman, Chief John Odigie-Oyegun as well as the current chairman are all from Edo state
"We are working within the time frame to come out with an acceptable and mature candidate that would savage the party and deliver it to victory in the 2019 general election.
"We, the stakeholders wish to assure APC faithful across board that hope is not lost yet as the party will come out stronger and deliver President Muhammadu Buhari in the forth coming election.
"We call on the national chairman to respect the wishes of the people by resigning since the clarion calls is also a no confidence vote on him.
"We also call on President Muhammadu Buhari to save the situation to relieve the chairman of the party so that he can face his corruption case or cases that are pending in courts. APC is a party of integrity and genuine change. APC is a party of integrity and genuine change," Unagha stated.
Dismissing Unagha, Senator Omo-Agege said: "I am not aware of any move to replace Oshiomhole and to the extent that there is any such move, it will fail. It will fail because I know that Oshiomhole enjoys the confidence of Mr. President, he enjoys the confidence of who is who in the Presidency."
"Yes there are lots of agitations and allegations flowing from the primaries. You will imagine that as a family that there are bound to be problems after the primary, it is the ability of the party to address the post-primary challenges that makes it strong or otherwise.
https://www.vanguardngr.com/2018/10/dont-go-to-courts-if-you-want-peace-says-cjn-onnoghen/
" I know that a Reconciliation Committee is about to be put in place and leaders are going to be reach out to those who are aggrieved, but I can tell you there is no legitimate move to go after Oshiomohle's seat.
"I repeat, to the extent that it is being contemplated, we will resist it and it will fail. We are talking seriously and you are talking about people who do not matter in the party. For the major stakeholders, there is nothing like that, we are satisfied with the stewardship of Comrade Oshiohole.
"As I said earlier, yes there is bound to be agitation in every primary, it does not matter who is superintending over the primary, even if you bring an angel to conduct it, there will still be challenges, once again, it is the ability of Oshiomhole to rise above the post primary challenges and addresses it that matters.
"But I can tell you any move from the South-South or anywhere to remove Oshiomhole from that seat will be resisted and it will fail," he added.
https://www.vanguardngr.com/2018/10/why-benue-people-are-opposed-to-buharis-re-election-ortom/