By Johnbosco Agbakwuru
ABUJA – VICE President Yemi Osinbajo has assured that there was no plan by the Federal Government to sell the Ajaokuta Steel Complex.
This was disclosed by Governor Yahaha Bello of Kogi State after meeting behind closed doors with the Vice President on Thursday at the Presidential Villa, Abuja.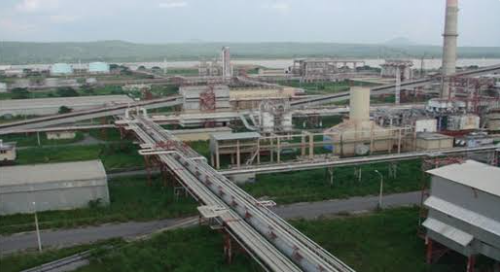 Briefing State House correspondents after the meeting, Governor Bello said, "First of all, the Vice President, being the Chairman of the National Economic Council, we came to make some enquiries from him over the purported sale of Ajaokuta Steel Complex and he has indicated that there is nothing like that.
"He said there is no plan by the Federal Government to sale Ajaokuta Steel Company. The VP said Ajaokuta is an asset of the Federal Government and that they are looking into how best to make good use of that particular complex for the benefit of Nigerians at large.
"Also, we are going to coronate the new Oba of Kabba on Saturday, we came to notify him as a father of the event that is coming up on Saturday and to seek for his blessings."
On the preparation for 2019 general elections he said, every primary can be rancorous and everybody can hustle for one ticket or the other. I can assure you that we have a capable leadership of the party in President Muhammadu Buhari.
"Also, we have our able chairman, Comrade Adams Aliyu Oshiomole who is doing his best to ensure that the party is strong and the party is really very strong.
"As for the general elections, in Kogi State, we are one hundred percent ready and we are going to sweep all the state and by the grace of God, we shall bring out a vote that has never been witnessed in the North Central by the Grace of God. I can assure you as well that the 2019 elections for Mr President, it's going to be a walk over by the grace of God."