The National Chairman of Nigeria Football Supporters' Club, Rev. Samuel Ikpea, has expressed optimism that Nigerian football is on the path to greatness again.
The NFSC boss told newsmen in his reaction to the Super Eagles recent feats, particularly, the victories over Libya in the AFCON 2019 qualifiers.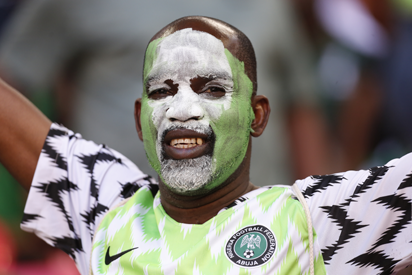 "Being absent from two consecutive AFCON tournaments was a disaster that shouldn't repeat itself.
"The recent feats of our boys is a refreshing relief for our past pains. The performance of the Super Eagles is also a new found zeal and the determination of the team to reclaim their pride of place amongst top football playing nations," Ikpea remarked.
He said the composition and the never say die attitude of the present team is a sign of greater things to come to Nigerian football.
Ikpea went on to describe the preparations and encouragement received by the team as the best in recent times. He praised the NFF board for their efforts to return smiles to the faces of Nigerians.
"This present team is enjoying the best in terms of preparations and encouragement. And it is actually spurring the boys to give their best. I must also commend the NFF for ensuring the team gets the best preparations," he added.
https://www.vanguardngr.com/2018/10/hauwas-murder-everyone-must-rise-up-to-end-bh-global-amnesty-watch/
Subscribe for latest Videos