The Minister of Finance, Mrs Zainab Ahmed, on Friday, says Nigeria is currently seeking investors into the country by assuring them of high yields on their investments.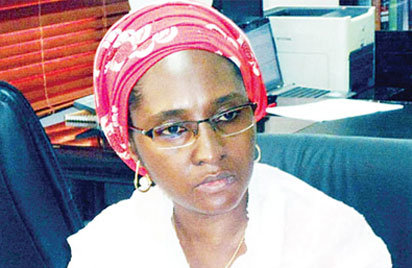 Ahmed made this known at a news conference in Bali, Indonesia, on the sidelines of the 2018 IMF/World Bank meetings.
She said that she was working with the Minister of Budget and National Planning, Director-Generals of Debt Management Office and the Securities and Exchange Commission, holding meetings with prospective foreign investors.
The minister said "we have been telling prospective investors the Nigerian story and making it clear to them that Nigeria is a very good place to do business and about the returns they will get from Nigeria.
Breaking: We never agreed on N30,000 Minimum Wage – FG
"We made it clear to them that if an investor takes his resources to invest in the U.S., he gets a four per cent return, but in Nigeria, you can get up to 13 to 14 per cent returns.
"So far, our message was well received. There was a lot of interest and because of that, there was confidence that the next Eurobond we were trying to raise would be oversubscribed."
FG to review policy on environment
At the meetings, Ahmed said, Nigeria seized the opportunity to ask for the assistance of the World Bank and IMF in ensuring that international oil companies operating in Nigeria paid their fair share of tax.
She added that "in Nigeria, our greatest tax potential are from the IOEs that operate in the oil and gas sector.
"The Thabo Mbeki report on Illicit Financial Flows (IFFs) shows that 70 per cent of the quantum of illicit flows out of Nigeria is from extractive industry transactions.
"So, we asked them to look at how we can prevent transfer pricing, how we can stop the flows that go out of that sector, because these are revenue that we need to enhance our development."
On IMF recommendation that Nigeria should put structures in place to diversify its economy, Ahmed said that the country was already doing that.
The minister reiterated Federal Government's diversification policy, stressing that government was Vigorously pursing it.
She said "we saw the evidence of that in the last GDP report of second quarter that was released.
NAN
Subscribe for latest Videos