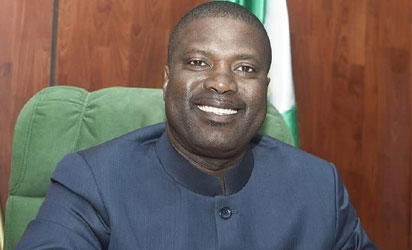 NDDC bosss Nsima Ekere
By Jimitota Onoyume
NIGER Delta Development Commission, NDDC, has assured the people of oil-rich Ugborodo in Warri South West Local Government Area of Delta State that the shore protection mega project in the area would be completed.
Delta State Commissioner on the board of the Commission, Dr. Ogaga Ifowodo, gave the assurance after an inspection of the project, promising that work would resume as soon as funds were made available.
He commended the people for the cooperation given to the contractor handling the project.
Ifowodo and his team of engineers trekked half a kilometer to assess the project.
World Bank commits US$120m to 3rd Regional Disease Surveillance Project
His words: "Our mission is to ascertain the extent and quality of work done so far on Lots 1 and 2 of the 9-lot project, in order to approve the valuation report for payment of pending funds to the contractors.
''The Ugborodo elders have pleaded that the next phase of work should begin right from the ancestral spot that is washing away, to save newly built homes. This would mean skipping Lots 3-5 to resume work on Lots 6 and 7.  Since the contractor's representative said it can be done without any problem, we will work with it.
''I also want to thank the community leaders for being peaceful. I am urging them to continue in that admirable way.''