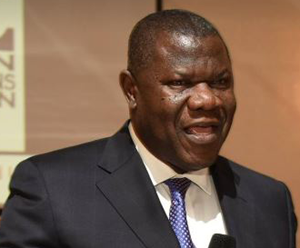 Nnamdi Nwokike
By Prince Osuagwu
The tenure of Director Public Affairs of the Nigerian Communications Commission, NCC, Mr Tony Ojobo, comes to an end today, as he retires from service on age grounds.
A reliable source at the commission, told Vanguard that the current Director corporate planning and Strategy, Mr Nnamdi Nwokike, will take over as the commission's new Director, Public Affairs.
The source told Vanguard that Nwokike may resume duty as DPA, Monday.
Ojobo who announced his retirement in a letter to congratulate a few ICT industry media professionals, said his 18 years journey in NCC was eventful and promised lend his support to the industry in whatever capacity, from the outside.
His job at the commission started in 2000 as a deputy director in the office of the executive vice chairman, EVC, Ernest Ndukwe, where he supretended over the world Bank project and other institutional support the Commission had at the time with USAID,   Detecom, Deloitte & Touche, and Growing businesses foundation among others.
This was preparatory licensing of the digital mobile operators in 2001.
Ojobo also led the team that conducted the demand study, a prerequisite for determining the potential demand and economic viability of telecommunication services to consumers in the country as well as consumer readiness to take up the services of operators,if licensed.
The demand study which was carried out in 13 States of the country showed positive results.
In 2001, he was moved to Head Admin department as deputy director, he also headed licensing and zonal operations. He was also director, Human Capital and Infrastructure Group until 2012 when he was made director public affairs.