Stories by Yinka Kolawole
The Federal Government has set a target of training 10 million graduates in Nigeria under the N-Power programme by 2023, even as it has extended payment of stipends of the scheme's 2016 Batch 1 beneficiaries beyond the expiry month of December 2018.
2019: PDP chieftain wants Fr. Mbaka cautioned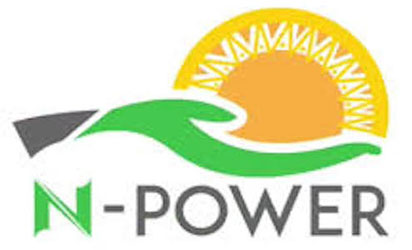 Vice President, Prof. Yemi Osinbajo, disclosed this in a special lecture he delivered on "The Challenges of Human Development in 21st Century Africa" at Oxford University, United Kingdom. He said that the programme has provided jobs for 500, 000 young Nigerian graduates in the last two years.
N-Power was established by the federal government as a job employment and empowerment scheme for hitherto unemployed Nigerian graduates under the National Social Investment Programmes (N-SIPs).
It addresses the challenge of youth unemployment by providing a structure for large scale and relevant work skills acquisition and development while linking its core and outcomes to fixing inadequate public services and stimulating the larger economy.
Beneficiaries are paid a monthly stipend of N30,000 and deployed as volunteers into various sectors of need in the public space, such as health, agriculture, education and public finance.
Osinbajo said: "Over the past two years, through the N-Power programme, the largest post-tertiary employment programme in Africa, we have been able to offer skills development programmes digitally to over 500,000 young citizens between the ages of 18 and 35. We have set a target of skilling 10 million Nigerians by 2023."
Meanwhile, Laolu Akande, Senior Special Assistant to the Vice President on Media and Publicity, said funding for the continued payments for beneficiaries of the scheme is contained in the 2018 budget. He added that beyond the payments of stipends, the federal government is also exploring further options to seamlessly move the beneficiaries from the government job programme to positions where they were able to earn a sustainable income.
Akande said the transition would be through a plan designed to enable them become valuable, all-rounded employees, employers or entrepreneurs.
He stated: "The plan is basically an extension of the exit date of December 2018 for the first batch of 200,000 to enable them continue to offer their valuable services in their various communities while still earning their stipends.
"They are also to partake in the Enhancement Programme that would seamlessly transition them into numerous economic opportunities in both the public and private sectors of the economy. The N-Power beneficiaries applied and were selected for the programme in an objective, efficient and transparent manner, without the need for 'connections' to anyone of influence."