By Onozure Dania
Lagos—A murder suspect, Mr. Peter Nielsen, yesterday, told a Lagos High Court in Igbosere that it was his father-in-law, Mr. Christopher Madaki, that killed his wife, Zainab Nielsen, and their three and half years old daughter, Petra.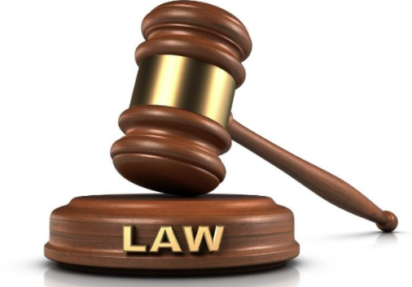 The 53-year-old Danish, Nielsen, who spoke through his counsel, Mr. Olasupo Shasore (SAN), also alleged that Madaki and some unnamed family members returned to his house and removed his wife's safe.
Nielsen is standing trial for allegedly killing his wife, 29-year-old Zainab alias Alizee, and Petra on April 5 at their Banana Island home.
The trial, which commenced on Monday, resumed yesterday with the Lagos State Director of Public Prosecution, DPP, Titilayo Shitta-Bey, calling Madaki, Zainab's stepfather, as the third prosecution witness.
Market women shut down Nnewi over alleged extortion
During cross-examination, the defence counsel accused Zainab's family of being responsible for the killings.
Shasore alleged that Madaki rushed down to Lagos the morning of the deaths, while the next day, he and some of his family members were seen on Closed Circuit Television, CCTV, returning to the couple's Banana Island home to remove her safe.
Defence counsel vs. Alizee's father
Madaki denied the allegations and challenged the defence to provide the video.
Shasore alleged that "CCTV showed that you (Madaki) spent the night on Banana Island and returned there on April 6.
"You and others removed the safe belonging to Zainab Nielsen from the eighth floor, flat 17, you removed the safe."
Kwara Falcons beat Hoops & Read, retain Atlantic Confernce title
Madaki: "I believe you already have the CCTV recording. You can play it. I never returned to Banana Island after April 5."
Shasore alleged that valuables in the safe included title documents to property bought or paid for by Nielsen or Zainab.
The defence also alleged that Zainab transferred millions of naira to her mother (Madaki's wife) and that she also bought or built the Abuja home, where Madaki and his wife lived. He alleged that Zainab and Petra were killed because of the property.
Madaki's story
Earlier, Madaki told the court: "On April 5, at 6a.m., I went to my room and I missed three calls from Peter.
"I showed my wife and she said they normally wake up at 10a.m, so why would he be calling me at 6a.m.?"
Madaki said he called Peter back thrice before he got a response.
He said the defendant asked him to take a flight to Lagos, that he would pay.
His words: "I said 'No, what is going on?'. He (Nielsen) said he saw his wife and daughter lying down in the kitchen.
"I asked him what happened to them. He didn't say anything, but cut the line. I called back again, but he didn't pick."
Justice Mobolanle Okikiolu-Ighile adjourned the case till November 27.