By Boluwaji Obahopo
The effort of the Ilajo clan in Kabba, Kogi State, to restrain Governor Yahaya Bello from presenting the staff of office to Oba Solomon Dele Owoniyi has suffered a setback as court declined the interlocutory injunction filed to stop the process.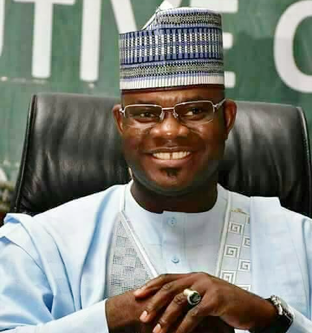 The case, which came up yesterday at the State High Court, Lokoja, was presided over by Justice S. O. Otu.
Counsel to Ilajo clan, Mr. Rabana (SAN) had filed an application of interlocutory injunction to restrain the state government from carrying out the presentation ceremony scheduled to hold tomorrow.
Meanwhile, counsel to the defendant, Dayo Akinlaja (SAN), in his counter-augment said the case is not ripe for hearing, noting that according to the rules of the court the defendant has seven days to respond to the application.
Akinlaja said aside the defective nature of the process, they have also filed their preliminary objections against the application, noting that they have to determine the jurisdiction of the court before hearing the case.
However, Rabana said despite the rules of the court, the judge still has the discretion on whether or not to hear the case.
Justice S. O. Otu said the case will be adjourned for the parties to file in their responses.
However, Rabana raised another oral application to restraint the state government not to perform the presentation ceremony tomorrow, noting that the rules of the court allow oral application in the circumstance.
Defence's argument
The defence argued that Rabana is trying to boycott the process, stressing that no oral application can be made since the case involved is not perishable in nature, hence it is mandatory for him to make his application in written form supported with an affidavit, urging the judge to discard his augment and rule against the oral application.
Justice S. O. Otu, in his ruling, said it is an abuse of court process, noting that he has not even determined his jurisdiction to entertain the case, hence he ruled against the oral application and adjourned the cases to November 12.
Ilajo is one of 13 clans that constitute Kabba community, purporting to represent three families in the clan and has repeatedly sought to use the court process to prevent the installation of the Obaro.
However, with the latest ruling, His Royal Majesty, Oba Solomon Dele Owoniyi, Otitoleke Oweyomade 1, will receive his staff of office tomorrow from Governor Bello in Kabba.