Manchester United's arrival at Old Trafford was held up by severe traffic for the second consecutive Champions League game, forcing manager Jose Mourinho to arrive at the stadium on foot.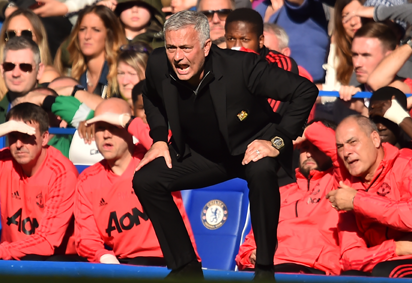 United were fined a total of 15,000 euros ($17,200) by UEFA and Mourinho handed a warning by European football's governing body for arriving late to a 0-0 draw against Valencia earlier this month, causing a five-minute delay to the kick-off.
Mourinho blamed the lack of a police escort on that occasion, but despite changing the team hotel to move closer to Old Trafford, United were still caught out.
"We changed hotel. The players are in the bus for 45 minutes," Mourinho told BT Sport.
"I walked with a hoodie in the middle of the fans, no one recognised me.
"Juve are having the same kind of problem. I informed the UEFA delegate about the problem."
Juventus arrived at the stadium around 15 minutes ahead of United just before 1900 local time (1800 GMT).
https://www.vanguardngr.com/2018/10/mourinho-vows-not-to-celebrate-if-man-utd-beat-chelsea/
The match will still kick off as scheduled at 1900 GMT.
Cristiano Ronaldo is set for an emotional return to Old Trafford for just the second time since leaving United for Real Madrid in 2009 after being named in the Juventus starting line-up.
Ronaldo won three Premier League titles and the first of his five Champions Leagues in six seasons with United before moving to Madrid for a then world record fee.
https://www.vanguardngr.com/2018/09/lampard-looks-forward-to-mourinho-league-cup-clash/