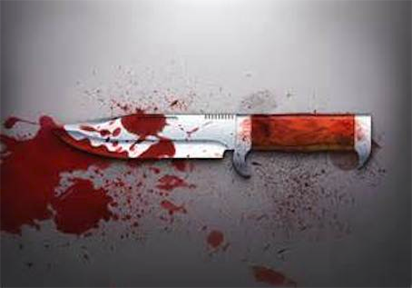 Knife stab
By Perez Brisibe
UGHELLI – AN indigene of Ewu community in Ughelli South local government area of Delta State was weekend, stabbed to death during a clash by a rival group from the area over the candidacy of who emerges as President General, PG of the community.
The victim, Godfrey Onagba, gave up the ghost at the Ughelli Central Hospital, Ughelli, were he was rushed to for medical attention after he was attacked by his assailants.
Sources from the community disclosed that the late Godfrey, who is a loyalist to the embattled community's President General, Ogaga Etaiga was attacked on the eve of the community's annual conference which would herald the beginning of a new executive.
Nigeria not working due to over dependence on government -Utomi
Trouble was said to have erupted when the embattled PG, whose tenure is said to have elapsed, sort a comeback in office for another term, a situation that did not go down well with other parties in the community.
Confirming the incident to Vanguard yesterday, a police source from the Ughelli Area Command, disclosed that the victim died from stab wounds to his heart and head and dead at the hospital after efforts to revive him failed.
The source said: "There has been a leadership tussle in the community which has even led to litigation by the aggrieved parties. But the issue snowballed into violence with the killing of a member of the party loyal to the embattled PG.
"Though no arrest has been made, investigation into the matter is still ongoing as all parties involved in the fracas have been invited for questioning and we are doing everything within the law towards ensuring that anyone found culpable is brought to justice."