As the battle for the presidential ticket of the opposition Peoples Democratic Party (PDP) enters the crucial hours, a political pressure group, Stand For Nigeria (SFN), has urged PDP delegates to settle for Ahmed Makarfi, describing him as the most viable option for the oppositions to challenge the ruling All Progressives Congress (APC) and defeat President Muhammadu Buhari.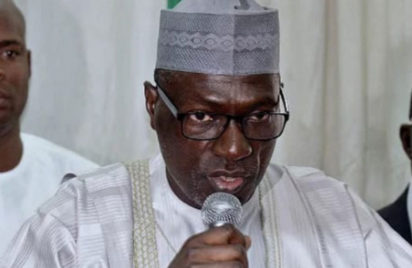 SFN in a statement by its coordinator, Chuka Abraham ahead of the PDP National Convention slated for Port Harcourt this weekend, said that "Makarfi has the stability of mind, political gravitas, leadership acumen and also carries the political mien that is endearing, appealing and will be invaluable in selling the candidature of a viable opposition ticket to Nigerians.
The group added that "we are at crossroads as a nation and the only thing that is certain in Nigeria today is uncertainty; except we elect as president in 2019, a visionary leader like Makarfi who is the most respected political aspirant from the Northwest and one who possesses the political will and capacity to form a government that can salvage the country, this ship may sink.
"It is deeply instructive and historical, how Makarfi was able to revive and navigate the PDP out of troubled waters and strategically repositioned the party to challenge for powers, from a party that was pronounced as: dead, inconsequential, corrupt and unviable, will remain a true and worthy test of leadership.
"His stabilizing capacity is consistent; as a governor in Kaduna State and a Senator of Federal Republic of Nigeria, Makarfi demonstrated unparalleled leadership and soundness of mind in addressing fundamental issues and returning peace to the once trouble state, he was able to put Kaduna on a global map as a Nigerian state with prospect and opportunities.
While the PDP, its leaders and party members are invited to do a serious soul-searching and have a deep rethink about their choice of Presidential candidate, we therefore urge the party's delegates at the Port-Harcourt convention, to have a rethink: think Makarfi and select Makarfi as the man best suited to unite our nation, stabilize the polity and restore our hope".