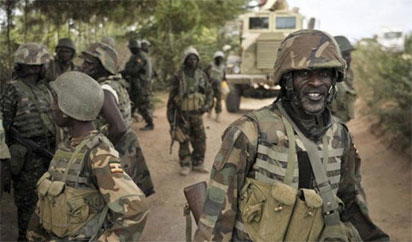 File: Nigerian Soldiers
Perez Brisibe
UGHELLI – OPERATIVES of the Nigeria Army, 19 Battalion, Koko, Delta State, have arrested three persons in connection with the killing of a soldier, Staff Sergeant Bello who was killed by unknown gunmen at Ajakurama Town of Egbema Kingdom, Edo State.
The arrest of the three persons from the community is coming just as the Oduwu family of the community, absolved themselves and their son, Felix Odowu from the incident stressing that Felix was implicated following a protracted feud between a rival family in the community over issues relating to oil exploration and production in the community.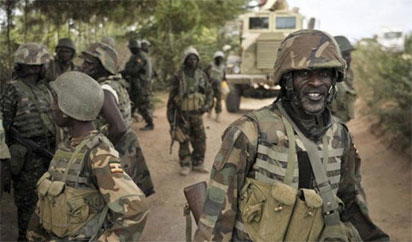 The family in a letter to the Commanding Officer of the 19 Battalion, Koko, Delta State by their counsel, N. S. Egin & Partners, lamented that three of their sons including one Emmanuel Odowu, have been arrested by the army adding that there are also moves by military operatives stationed in the community to take the life of their son, Felix after he was falsely implicated as the master minder of the incident.
The family asserted: "We have never been part of illegal oil bunkering activities and condemn the killing of Sgt. Bello because we would never support or encourage the killing of military men detailed to protect our communities and prevent illegal bunkering activities in the locality.
https://newlive.vanguardngr.com/2018/10/police-uncover-apartment-used-as-armory-by-robbers/
"We are calling for the setting up of an investigative panel to unravel the culprits behind this bastard act because the danger of going after the wrong person is to allow the real culprits to leave freely and possibly commit more heinous crimes in the society.
"We are already traumatized by the false allegation leveled against us and it is based on this that we implore you to look at all the facts of this case professionally to come up with the correct findings."