By Nwafor Sunday
President Muhammadu Buhari, Wednesday, spoke with Mrs Rebecca Sharibu, mother of the Dapchi Secondary schoolgirl, Leah, who had been kidnapped by Boko Haram terrorists, and assured her that his administration will do everything it would take to bring her daughter back home.
In a statement disclosed by the Senior Special Assistant to the President on Media and Publicity, Garba Shehu, Buhari opined, "I convey my emotion, the strong commitment of my administration and the solidarity of all Nigerians to you and your family as we will do our best to bring your daughter home in peace and safety".
The President consoled the Sharibu family and assured the parents that the Federal Government would do its utmost for the safety and security of their daughter.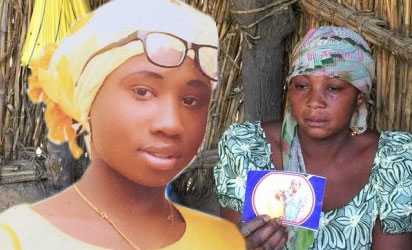 He assured the mother that his heart was with her family, as that of the entire nation which continues to pray for the safe return of "our daughter, Leah."