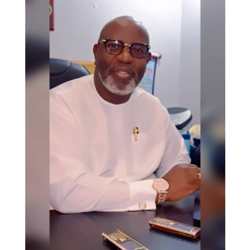 BY ROTIMI AGBANA
To celebrate its 50th anniversary, Ralph Lauren released some limited edition masterpieces, from ties to pocket watches and wristwatches, with hand-tooled leather strap. As part of its American West Collection, Ralph Lauren introduced six handcrafted timepieces, displaying such luxury that can only be found with Julian Osula, the Nigerian king of luxury.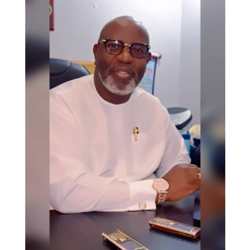 For more than a decade, the 52-year-old has been bringing luxurious dreams to reality, ensuring the availability of erstwhile distant luxury goods to everyone who appreciates the good life.
Turkish star Turan could face more than 12 years jail for brawl
Apart from being the only Nigerian representative of top luxury brands, Osula is a collector of luxury cars including Rolls Royce, Brabus Mercedes, Lamborghini, Ferrari and Maybach. The king of luxury has no limits when it comes to helping those with the means to live in opulence enjoy in reality, pictures painted in their heads.
Whether you want to write with a pen covered in crystals or ride like a VIP to the airport where a jet is waiting to fly you privately to Heathrow while you enjoy ultimate service which used to be exclusive to royals and presidents, Julian Osula has everything at his fingertips. It's why he has remained in business at a time when luxury merchants are struggling under the weight of the current economic climate. Today, the luxury industry is highly entrepreneurial, only merchants like Julian Osula can succeed.
From Grass to Grace: Exemplary life and times of Nwadike
Embracing the shifts in consumer behaviour, Julian Osula has been able to drive real innovation, with customers now able to wear their names on their wrists, engraving the names of every customer that care to have same on their luxury pieces.
Weaving his services into the cravings of those with a taste for opulence through his premium brand 'Julian's Luxury', Julian Osula has been able to connect to the idea of lifestyle which experts have often regarded a great territory for luxury brands. Consumers are eager for products that communicate a sense of uniqueness and distinctiveness; Julian Osula has been able to achieve this.
More importantly, he has chosen the perfect medium to reach out to customers and prospects. He has successfully built up a unique position, differentiating Julian's Luxury from its competitors through the kind of products and services it offers and the exclusivity the brand has retained despite using social media as a major communication channel.
With his ingenious business model, Julian Osula represents the future of luxury retail. How do you put luxury goods that are supposed to be exclusive and aspirational online? Research conducted by Deloitte showed that 85 percent of luxury consumers use social media — each using an average of three platforms.
Julian's Luxury gets their attention on social media, gives them enough to make them check out the company's website but doesn't sell to them on the website, only exposes them to more glamour that will make them want to visit a Julian's Luxury store, but the only problem is that it's by appointment only.
With jeweled accessories made of precious metals always around Julian Osula, he has learnt a lifelong lesson of value. He values people around him and never hesitates to lend a helping hand to those in need. He is often seen celebrating an employee's birthday or sending gifts to the needy.
In one of the very rare appearances of his wife Oghogho Osula in the news, she said of Julian Osula: "My husband is the kindest and most generous person I know. He is God fearing and a lover of the down trodden. He likes to live the good life, because he believes you only live once, which may not go down well with many."
Of course, Julian Osula's luxurious life is envied by many and sometimes it degenerates to slander, but Julian Osula is only living. What is a luxury to one class of people may be a necessary to another class. As the standards of living rise, things that were luxuries become necessaries.