Oil and non-oil waste constitute serious problems in petroleum bearing communities. In this interview with Udeme AKPAN, Mr. Yolo Bakumor, Managing Director, Bayelsa State-based De-Rabacon, the winner of the maiden Shell Outstanding Achievement Prize in the 2018 Shell LiveWIRE Top Ten Innovators Awards, comments on a wide range of issues, including the need for increased plastic recycling.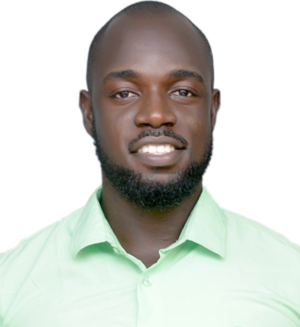 What major environmental problems abound in Nigeria, especially the Niger Delta?
The major environmental problems faced by Niger Deltans are mostly of petroleum origin, including oil spillage and gas flaring. Others include thermal, plastic and noise pollution.
How has plastic pollution affected the people and environment?
This has destroyed our mangrove forest a great deal (up to 10%), destroying crops and aquacultures through contamination of the groundwater and soil. Erosion caused by plastics has also blocked our drainage system. There are also various health challenges.
Can you comment on its impact on underground water?
Underground water and reservoirs are susceptible to toxins released by those plastics recklessly disposed which would eventually find their way to our homes. When dumped on landfills builds up hazardous chemicals that greatly affect the quality of the soil, since they are non-biodegradable they render those portions useless. Burned plastics when inhaled affect the health of those who inhaled it, causing respiratory problems. It distorts the food chain since the animals that ingest them get poisoned, causing problem for the larger animals that depend on them for food.
When was your company established and why did you decided to focus on plastic recycling?
The company started 2014. Growing up recycling was a pet project, I've always seen the need for a cleaner and greener minded society, thus, looking for applications to those recycled plastics in the cheapest possible way. So, after graduation I went into the business fully.
Can you explain the operations of your company?
De-Rabacon Plastics is a social enterprise that recycles end-consumer plastics to viable commercial products. We do this by collecting waste plastics of all kind, sorting, granulating and laminating them to packaging for cosmetics, bottles for drinks, construction materials such as paving blocks, pipe and low-grade carpets etc.
What impact has your involvement in plastics recycling affected the environment?
It has created tremendous positive impact. The number of landfills has been on the decrease as more people are seeing the need to recycle and the money they could make. Drainage systems, especially around my locality, have been free of obstructions, reducing cases of flooding, especially during this raining season. People no longer incinerate their plastic waste; rather they sort out the plastics for reusing or recycling.
What major problems do investors in plastic recycling encounter in Nigeria?
Most of these problems are not peculiar to the recycling business alone. Generally, the problem of power (electricity), unfavourable government policies, bad road network, limited public-private partnership and the high cost of running to mention a few. Specifically, it's capital-intensive to start as some needed machinery cost a fortune to acquire and the low sensitization for the need to recycle.
In your opinion, how can the problems be addressed?
First, the problem of power has to be addressed, as no business works optimally without it. Second, more public-private partnership should be initiated to boost investment. Third, favouring business policies, such as tax cuts should be put in place to encourage more participation since it is also in the interest of the general public. Lastly, indigenous technology should be advanced to enhance recycling.
What does the latest 2018 Shell LiveWIRE Top Ten Innovators Award means to you?
It's a big deal; I'm grateful and humbled by it. It's the needed recognition to put De-Rabacon Plastics on the map, a call to work even harder and advance our business to give room for more milestones.
How do you assess Shell, especially in the area of social investments?
No other multinational operating in our region has given back the way and manner that the company has done. Courtesy of Shell, I'm my own boss and privileged to have assisted a lot of people.
Do you have any advice for stakeholders, especially Shell and the Federal Government?
All top economies of the world have a thriving SME structure. For us to compete favourable, they should continually look for new ways and means to impact positively on the people in order to not only reduce huge dependence on the government but also prevent restiveness in the Niger Delta.