By Johnbosco Agbakwuru
ABUJA – NIGERIANS have been told to vote against any candidate that has exhibited any traits of nepotism and religious bigotry in the 2019 elections.
The General Overseer of Charismatic Renewal Ministries, CRM, Dr. Cosmas Ilechukwu gave the advice on Sunday in his message at the he 2018 Special Independence service and prayers for Nigeria and her leaders at the National Christian Center, NCC, Abuja.
Ilechukwu who is also the National Coordinator of "The Change We Need Nigeria Initiative" also advised Church leaders to convert Churches to Schools for the development of the country.
https://www.vanguardngr.com/2018/10/atiku-not-a-threat-to-president-buharis-re-election-says-senatorial-candidate/
He said that Christians all over the country were quietly mobilizing to vote against any candidate in the 2019 elections that shows traits of nepotism, including those who will use financial inducement to buy votes in the forthcoming general elections.
He said Christian bodies would not align with any political party or candidates who fail to define their political ideologies, especially those that would have far reaching impact on the citizenry.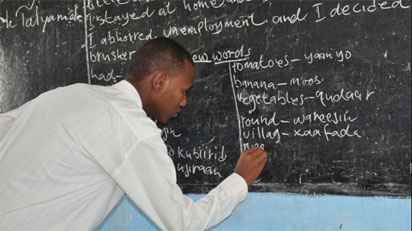 According to him, the apathy against sugar coated politicians has become necessary owing to systemic failure in all ramification of the Nigerian society, stressing that the present crop of leaders in the country have failed to meet up with the yearnings and aspirations of the people despite the huge enormous resources that the country is blessed with.
He said peace was also sacrosanct in next year's general elections adding that a situation majority of the populace were hungry and angry peace becomes elusive.
He said, "We will only cast our votes for that good leader who loves Nigeria, patriotic Nigerians who will build a Nigeria for all Nigerians to emerge, somebody who can manage our economy, somebody that has a compassion to manage our diversity.
"One that is not nepotic in his dispositions, somebody that would embrace all and have a handshake across tribes and religions,that is the kind of person we are looking for in 2019.
"It is my ardent prayer that God will help us achieve that so that peace will reign in this country. Our political system is in disarray, is there anywhere we don't have problem in Nigeria? Look at our educational system, look at our schools, you can graduate in Nigerian universities without writing any exams, teachers are demoralized, libraries and laboratory are empty, there are no accommodation for the students, no bursary to assist them things are really hard , so we need prayers to get things right in this country.
"To start with, we should start drilling these politicians on their ideological foundations, it's not just anybody who has money because you can bribe more people you will become our President, Senator or Governor.
"Anybody who get into power by bribing people is going there to steal our money, so we are going to insists that they have to face us with their ideological underpinning, with their economic blueprint, how they want to turn the economy of this country around.
"They must face us, they have to talk to us, they must explain how they would do it and if they don't convince us, we should be able to get them out."
He said that the impunity which characterized recent gubernatorial election in Osun state will not repeat itself in 2019, adding that such irregularities were an invitation to crisis in a sane society.
His said, "Our leaders must make our votes count because it's so demoralizing that you will go and vote, everybody knows who we all voted for and when the election results are out somebody that was not voted for will become the successful person, it won't happen in 2019, unless they are looking for war in this country".
https://www.vanguardngr.com/2018/10/we-must-be-vigilant-for-2019-victory-says-apc-chieftain/
He advised the Independent National Electoral Commission, INEC, to be neutral and conduct free, fair and credible elections in 2019.
He also urged the security agencies not to be partisan in carrying out their constitutional duties.
He said that education was key to socio-economic development and advised Christians to build more schools instead of more Churches and also convert the Churches to schools in order to reduce crimes associated with not having formal education like in the case of Boko Haram.