…Chides Africans for always waiting for grants
By Emma Ujah in Bali Indonesia
The World Bank has ranked Nigeria 152nd out 157 countries captured in its maiden Human Development Index, HDI.
The President of the World Bank Group, Dr. Jim Yong Kim, disclosed this at the on-going Annual Meetings in Bali, Indonesia, which is focused on two key development issues, climate change and human capital development.
His words, "Nigeria unfortunately ranks 152nd out of 157 countries in Human Development index," he said in response to a question on the performance of Nigeria in HDI.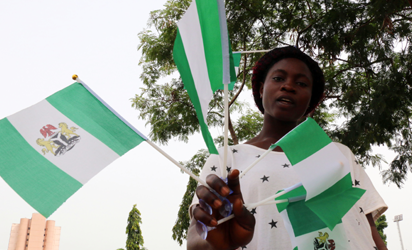 Nigeria, like many other African nations, the World Bank boss said, was in the red zone because the country's health and education budgets were too low.
His words, "Many African countries are in the red Zone if you see table 2 in the Human Capital Project
"This is a very loud message to Africa. Africa needs to invest massively in education. The message here is that Heads of State and Ministers of Finance have to take responsibility.
"There is so much waiting for the grants to come. We wait and the activists will help us to tell the donors 'we need more money, we need more money'. What happens is that in many African countries, if they don't receive grant, they simply don't spend on health and education.
"So we hope that this is a loud wake-up call for the African countries and especially, Nigeria.
https://www.vanguardngr.com/2018/09/oil-price-hits-82-per-barrel-as-demand-surges/
"We provide quite a bit of support to Nigeria in terms of its health budget. But we feel that the overall spending on health is just too low. Just 0.76 per cent of GDP.
"The education outcomes in Nigeria are very poor and Nigeria is one of the most important countries not only in Africa but the world and we feel that they should go on a different level altogether in terms of their commitment to investment in human capital."
Kim admitted that the World Bank was wrong in its emphasis on hard infrastructure above human capital investment in the past and that emphasis has now changed to priority in human capital development.
He said, "I think the World Bank has to take responsibility for emphasising hard infrastructure – roads, rails and energy for a very long time.
"That changed 20 years ago but there has been the bias that says, "you know we will invest in hard infrastructure and then when we grow rich then we will have enough money to invest in health and education.
"We are now saying that is a wrong approach. You have got to start investing in your people right now. Of all the reasons, why you need to do that is that the rapid change in technology, in fact all the low-skilled jobs will be eliminated.
"Nobody is quite sure how long that will take but a child born today, in twenty years certainly, many of the low-skilled jobs today will be gone and the requirement for this child to earn income throughout his entire life is simply going to get higher."
https://www.vanguardngr.com/2018/09/buhari-seeks-collaborative-efforts-among-nations-to-fight-human-trafficking-smuggling/
Kim commended Indonesia, which he said, has enjoyed strong economic growth and currently making significant advancements in its efforts to end extreme poverty.
"Indonesia's GDP per capita has risen from 785 dollars in 2000 to more than 3,800 dollars in 2017. And the poverty rate here has been cut nearly in half – from 19.1 percent in 2000 to 9.8 percent today. This is impressive progress, and we're confident the country can continue this economic trajectory in the wake of the recent tragedy.
"By hosting these meetings, Indonesia is once again showing the world that it is a strong, resilient, and determined country. And this gathering is a clear demonstration that the international community stands with the people of Indonesia in this difficult time," he said.
Kim said that the bank was focusing on two long-term issues described as critical to every country – developed or developing; rich or poor, which he identified as climate change and investment in human capital.
"Climate change is an existential threat to global development and efforts to end poverty. The warming planet is already having an impact on the poorest and most vulnerable.
"The new report from the IPCC shows that our window to keeping warming to 1.5 degrees C is closing rapidly. That will affect every single living creature on the planet – today, and long into the future.
"We have far less time than we thought – and far less urgency than we need," he said.
On human capital investment, the president said that it required countries to take the long views.
He said, "We know that politicians in rich and poor countries alike face uphill struggles to fund better healthcare, put more money into schools, and make other investments in people that yield measurable dividends only over time.
"Policies to build human capital are some of the smartest investments that countries can make to boost long-term, inclusive economic growth."
According to him, at present, "a quarter of the world's young people are unlikely to achieve their full potential because of chronic malnutrition and illness that result in stunting, which permanently affects a child's cognitive development, school performance, and future income.
"If a country's children grow up unable to meet the needs of the future workplace, that country will find itself incapable of employing its people, unable to increase its output, and utterly unprepared to compete economically.
"If we act with a with fierce sense of urgency, we can create a world where all children arrive at school well-nourished and ready to learn; where they have a chance to grow up and become healthy, skilled adults; and where they can be productive throughout their careers as they reach for their own aspirations."