The youth wing of Host Communities of Nigeria Producing Oil and Gas, HOSTCOM, Itsekiri Chapter, Delta State, has petitioned the Olu of Warri, His Majesty Ogiame Ikenwoli, over alleged unfair interference in the affairs of the chapter by a Warri chief.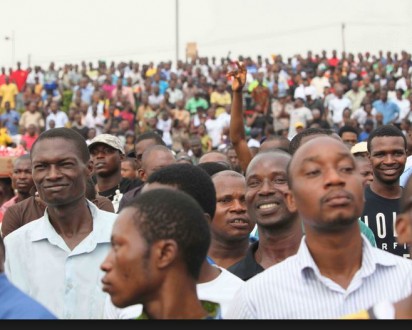 They accused him of taking sides with a faction and imposing them on other factions leading to petitions and counter petitions to the Police and Delta State Oil Producing Areas Development Commission, DESOPADEC.
Oil price increase: FG will not lose focus on economic diversification — minister
In an open letter to the monarch by the Youth Leader, Mr. Ajemijereoma Mene-Ejegi, they expressed regret that since the exit of His Majesty as the leader of HOSTCOM there have been crisis in the running of the organisation.
Activities in oil & gas sector have improved tremendously – Kachikwu
"The recent occurrence that might ignite another serious crisis among the youths of the factions if not properly checked is that one of the factions is parading itself as having been inaugurated and sworn-into office by the palace of the Olu of Warri through the Uwangue," they stated.