By Wole Mosadomi
Chairman of Suleja Local Government Area, LGA, in Niger State, Alhaji Abdullahi Maje, was yesterday kidnapped by unknown gunmen.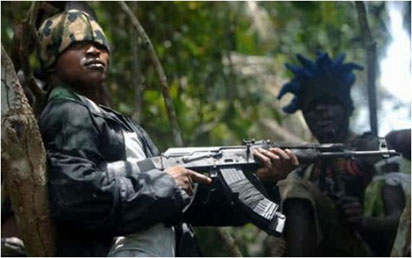 He was said to have been kidnapped on his way home shortly after leaving his office.
It was gathered that some armed men stopped his official car and forced him into another vehicle before driving him to unknown destination few hours to the House of Representatives primary election of the ruling All Progressives Congress, APC, in the area.
Meanwhile, the timely arrival of Niger State Governor, Alhaji Abubakar Sani-Bello yesterday brought peace to Maje and Suleja township following an early hour protest by some youths over the disappearance of the local government chairman.
Some aggrieved youths had in the early hours obstructed vehicular movement by blocking the Minna-Suleja highway to protest alleged abduction of their council chairman by unknown gunmen and demanded his release.
Governor Sani-Bello who was on his way to Abuja to attend a Progressives Governors Forum meeting ran into a long queue of trailers and tankers at Malam Karo village, few kilometers to Maje due to the protest and met with the youths and persuaded them to allow peace to reign in the area.
He then directed representatives of the leaders of the protesting youths to assemble at the Palace of the Emir of Suleja, Malam Mohammed Awwal Ibrahim to find solution to their grievances.
The governor and the Emir then had a closed-door meeting with leaders of the aggrieved youths, where the two leaders appealed to them to allow peace to reign and directed security agencies in the state to ensure that peace is restored in the area.