By Alemma-Ozioruva Aliu
BENIN CITY — A group, Raibow Caucus, RC, yesterday slammed the Edo State Governor, Godwin Obaseki over his plea for a state pardon from President Muhammadu Buhari for late former Governor of old Bendel State, Professor Ambrose Alli.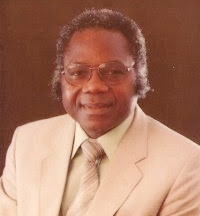 Alli was found guilty of corruption by a special tribunal set by the military administration of them Major General Muhammadu Buhari in 1984 and then jailed for 130 years.
Alli was later released by the Major General Ibrahim Babangida junta but the former governor died of ill-health occasioned by his imprisonment.
Obaseki had in Ekpoma weekend at a memorial lecture for Alli, told his audience that he had requested for a pardon for late Alli from Buhari.
But reacting to the development yesterday, president of RC, Okharedia Ihimekpen told Vanguard that it is Buhari that should ask for forgiveness from Alli over what he called "ill-treatment by an institution not recognised by law."
He said: "Obaseki's statement that he has pleaded with President Buharifor pardon on Alli is an insult. He should rather withdraw the statement and apologise. Instead, it is Buhari that should plead for forgiveness. Alli's class is of the class Nelson Mandela, Obafemi Awolowo that sacrificed their lives for humanity. Are you saying for sacrificing his life for humanity he should be pardoned? Obaseki has failed.
"The first thing he should have known is that if he loves Alli, he should toe the line of Alli affording the people the welfare they need, infrastructural development, educational development and good thing that Alli did, but he is not doing it. Did he even know Alli?"
On the report that Ambrose Alli was duly convicted by a constituted tribunal, Ihimekpen said:
"Is that a legally constituted panel, a tribunal set up by decree that already sentenced you before facing trial?. That is not a competent court, that is an insult to all of us; we feel insulted about that."