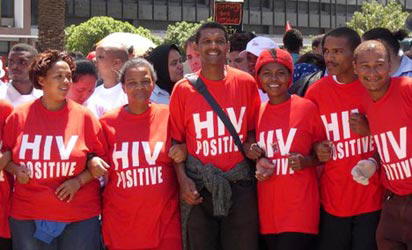 A rally to mark HIV/Aids Day.
The Global Fund, an International Financing Organisation, has announced an additional humanitarian grant of 660 million dollars to tackle HIV/AIDS, Tuberculosis and Malaria epidemic in Nigeria.

Its Executive Director, Mr Peter Sands, announced this at a news conference on Wednesday in Abuja.
Sands noted that the grant was expected to last for a three-year period to include more people on the treatment of the diseases.
"Nigeria has remained a country in which Global Fund had invested tremendously in the past because of its highest burden of Malaria, Tuberculosis, HIV and AIDS.
"We have invested about 2.6 billion dollars to tackle these epidemics in the past and we intend to do more to get more people on treatment.
We appreciate the hard work in the outcome of the partnership between the government and global fund but we believe that we still have a lot of work to do.
"For HIV and AIDS, we want more people on treatment; we also want to prevent mother-to-child transmission.
"We also want to reduce malaria related deaths and we want to ensure that the percentage of people on tuberculosis treatment increases.
"Above all, we will like to see a return on our investments," he said.
The Director-General, National Agency for the Control of AIDS (NACA), Dr Sani Aliyu, appreciated the continuous support of Global Fund in the healthcare sector of the country.
Aliyu noted that the country would have continued to struggle to deliver quality healthcare services without the support of Global Fund.
"The country is making progress in the aspect of HIV and AIDS as a lot of patients are already on treatment.
"Presently and with the support of grants as this, we have about 1.1 million people on treatment.
"We cannot have grants like this without including more people on treatment," he added.
The Minister of Health, Prof. Isaac Adewole, assured the organisation of judicious use of the grant.
https://newlive.vanguardngr.com/2018/10/revealed-18-nigerians-die-of-tuberculosis-hourly-ntblcp-says/
"We look forward to another visit where we will showcase positive results from your investment,'' he said.