We have come to the second section of this discussion on Wema Bank's SME-focused credit facility. As a catch up on what was discussed in the first section which came in four parts, the key information was that the bank has special offers or services for small businesses. The offer, starts from opening of a special account called myBusinessAccount, categorized into three, viz, Bronze, Silver and Gold, with each carrying different requirements. We also discussed in our last week's publication, the rewards attached to this special account.
Leveraging Politics For Nigeria's Economic Growth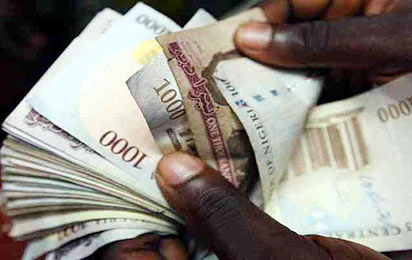 In this section starting today with the part 5 of this chain discussion on Wema Bank SME credit facility, we focus on specific credit packages and what is required to get it.
First, the bank says the purpose of its SME Loan packages is to boost the working capital of your business to aid its growth, and perhaps save you the stress of struggling to build a business without sufficient capital.
The bank has three categories of the SME Loan, viz, Express Credit, Revolving Overdraft and CBN SME Loan.
Wema Express Credit
The bank says this credit package is designed to boost the working capital of an existing business in order to aid its growth.
Its features and benefits are as follows:
Available to business owners that operate its business current account as stated above; Facility amount starts from N100,000 to a maximum of N1 million; Amount loanable is 80% of six-month average credit turnover in business account; Facility tenor is between 3 to 12 months and renewable after clean-up; Minimal or no collateral is required for the advance; Easy access to working capital for business growth; Flexible loan repayment tied to cash flow; Competitive interest rate and; Access to all electronic products of the bank.
Next week we look at the documents required to apply for this loan package.
Subscribe for latest Videos