By Elizabeth Uwandu
The need for Nigerian youths to take centre stage in economic and political affairs of the country will form this year's future leadership conference, FTC tagged "Transitional leadership and patriotism, holding on 3rd November at Nigerian Institute of International Affairs, Kofo Abayomi, Victoria Island, Lagos.
According to Mr. Mark Idiahi, the convener said that the conference was important as it was a year preceding before a major election, hence it sought ways to engage young people in shaping the narratives of their country.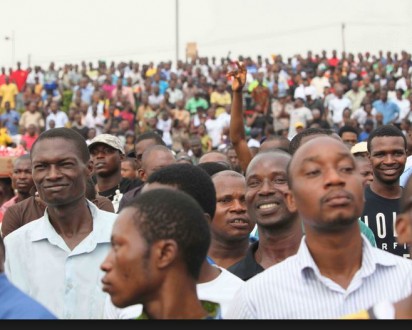 Edo North senatorial seat: There was no imposition of candidate – Alimikhena
Mr Idiahi explained that"This event seeks to raise ethical and patriotic leaders and business professionals; give life to entrepreneurial dreams by creating business incubating platforms for fast rising entrepreneurs and those gathering their sticks to launch out.
"The discourse at this year's conference will centre around transitional leadership and patriotism. It will feature Keynote Speeches, Panel session, entertainment, award ceremony and giveaways. Some of the speakers are : Ubong king, Charles O'Tudor, Dr. Abiola Afolabi, Olumide Adesina, Debo Adejana, Mazi Sam Ohuabunwa." said FTC convener.
He added that "As Nigerians we all have a new opportunity so long as we do not become pessimistic about the leadership situation in our Nation. We have a new opportunity to redefine leadership and it's essence. Extraordinary results requires extraordinary efforts, the difference is in the extra."said Idiahi.