By Michael Eboh
Minister of State for Petroleum Resources, Mr. Ibe Kachikwu, Wednesday, disclosed that the Federal Government is seeking investors, both indigenous and foreign, to revamp dilapidated infrastructure in Nigeria's oil and gas industry.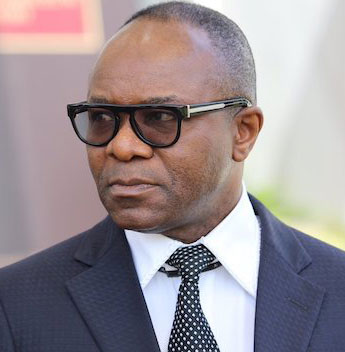 Kachikwu, in a Podcast on 'BigWin 7: International Energy Relations and Coordination,' also noted that the government's focus was on investors coming in with equity financing, adding that the investors would be expected to develop a business model that makes sense for the country.
This he explained, necessitated his strategic visits to International Oil Companies, IOC, with the aim of galvanizing support and mobilizing funds for the Nigerian petroleum industry.
He said, "I embarked on strategic visits to the IOCs and the reason was simple: If we do all we want, in terms of the policy drives, in terms of the need to increase production, in terms of the need to increase infrastructure; but a large amount of those funds comes from abroad.
"We visited all of them in their headquarters, held meetings and aligned them to a lot of the initiatives we have. Initiatives in terms of gas expansion; initiative in terms of crude oil production stabilization; in terms of a new funding mechanism to deal with the cash call problems that we had and initiative with local content drive."
https://www.vanguardngr.com/2018/10/igbo-group-demands-realistic-restructuring-plan-before-2019-elections/
Kachikwu noted that these travels and one-on-ones helped placed Nigeria on the investment table of most chief executive officers globally, adding that when investments are being considered, Nigeria was one of the countries where the chief executive could say they had spoken to the minister and are willing to provide the much-needed support.
He said, "With all these, what can we do in terms of international collaborations? Quite a bit more. We need to get into the financing corridors and be able to find the funding to develop our infrastructure. As we move from a public sector driven oil sector model, private sector financing is key.
https://www.vanguardngr.com/2018/10/world-food-day-delta-govt-laments-huge-food-losses-to-flood-seeks-assistance/
"We need to be able to find investors, who on the basis of equity investments can come in and massively change some of the dilapidated infrastructure that we see here and create a business model that makes sense for this country.
We will like to see production go up, at cost that makes a lot of sense. We will like to hold conversations with a lot of people and be able to look at the Production Sharing Contract, PSC, terms and get the very best value for this country."
Kachikwu added that the Federal Government reassessed its membership of the Gas Exporting Countries Forum, GECF, which enabled it to align some of Nigeria's gas policies, allowing it to bring out some of the international best standards and to begin to attract very solid investment into this sector.
"One of the fallouts of this is the decision of the Nigerian LNG Limited now to take it 7th train and therefore, increase substantially, the gas production in Nigeria; move Nigeria to about the second or third largest gas exporter in the world. That is a substantial move and it is a huge amount of investment and huge amount of investors' confidence in this country," he noted.
Subscribe for latest Videos