By Juliet Ebirim
Fast rising UK-based rapper, Mz J4zzie is set to be the next big thing in the music industry.  Despite rapping and singing from a very young age, Mz J4zzie – real name Jasmine Remi-Ilori – graduated with an LLB degree from Manchester Metropolitan University in 2017, before officially beginning her rap career.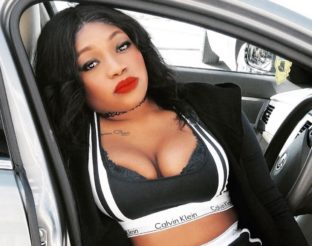 The versatile rapper recently released an afrobeat single titled 'Baby Oh' which is currently trending on major social platforms
In the twenty months that Mz J4zzie has been doing music, she has performed in twenty-six shows across fourteen cities including Cardiff, Liverpool and London.  Inspired by Tupac, Lil Kim and Foxy Brown, the Rochdale rapper also had the opportunity to support big acts, including Not3s and Ms Banks.
MceeDon finally drop new song 'Monalisa' directed by Pardon C
Sharing her opinion on the Nigerian music industry, Mz J4zzie who has lived all her life in the UK said 'Nigeria is blessed with a lot of talents, but the industry lacks rappers, especially female rappers"
Continuing, she said her major challenge as an artiste was being accepted as a female rapper. "Most female rappers are overlooked and not taken as serious as male rappers, but I believe it's getting better because the females in the industry are paving the way"
Nigeria's paint industry to hit $377m growth by 2025 — Expert
Till date, Mz J4zzie has seven songs including 'Friendly Remix', 'Leave Me Alone', 'What's love', 'Come over', 'Shutdown' and 'Whip Whip Skrr'. Her songs can be found on YouTube, Spotify, iTunes, Spotify and Google Play.