Benin – Dr Ovo Ogbinaka, a medical doctor at the Central Hospital Ughelli, Delta, said that 50 per cent of female adults above 65 years of age were likely to suffer from arthritis.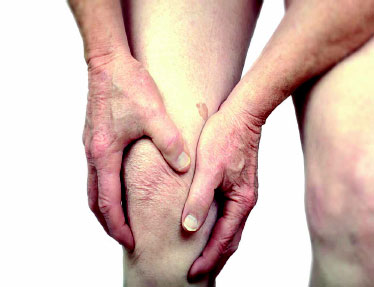 Ogbinaka made this known in an interview with the News Agency of Nigeria (NAN) on Saturday in Benin.
Arthritis is an inflammation of the joints caused by gradual strain on the body ligaments system.
According to him, arthritis can be a result of injury, which can lead to degenerative arthritis, abnormal metabolism, gout and pseudo gout, inheritance, such as in osteoarthritis.
The physician said the most common types of arthritis are Osteoarthritis (QA) and Rheumatoid arthritis "which can also affect multiple joints of the sufferer."
Ogbinaka listed some of the symptoms of arthritis to include pains, swelling, reduced range of motion and stiffness.
https://www.vanguardngr.com/2018/09/benin-airport-govt-offices-shut-over-nlc-strike/
He noted that adult, particularly those from 65 years and above were prone to be affected by this disease which he said could rarely affect children, teens and youths.
He disclosed that women were more likely to suffer from arthritis than men, especially overweight people.
According to him, any aging adult who notices any sign of arthritis should visit a doctor
"It is not all joint pains that develop into arthritis; some are just stress from house work, cooking and driving," he said.
He said treatment of arthritis would reduce the pain the person experiences and could also prevent additional damage to the joints.
The physician advised people to always seek medical adivice once they notice any of the symptoms.(NAN)