…Says Buhari may truncate democracy again
…Urges international community to intervene
Former Deputy National Publicity Secretary of the All Progressives Congress (APC), Comrade Timi Frank, has stated that former President Olusegun Obasanjo, former President Ibrahim Babangida, Presidential candidate of the People Democratic Party (PDP), Alhaji Atiku Abubakar and Senate President, Dr. Abubakar Bukola Saraki, are among the major targets of the Executive Order 06 now being implemented by President Muhammadu Buhari ahead of the 2019 general elections.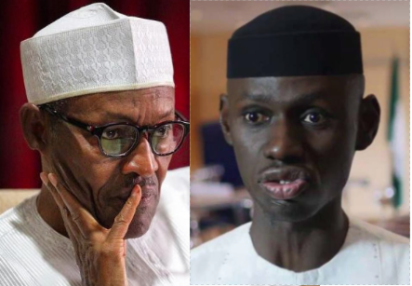 Other names Frank mentioned include Gen. Abdulsalami Abubakar, General Aliyu Gusau, Ge. TY Danjuma, Pastor David Oyedepo, Rev Fr Mathew Hassan Kuka, Sheik Gumi and so many other traditional rulers, businessmen and women sympathetic to the quest by Atiku Abubakar emerge President in the 2019 elections.
In a statement issued on Sunday in Abuja, Frank while reacting to the implementation of the Executive Order 06 banning about 50 high-profile Nigerians from travelling abroad described it as "a reminiscent of the infamous and draconian Decree No. 4 of 1984 which was cruelly pursued and enforced by the incumbent President who was then the Military Head of State."
Frank said it is obvious that the main purpose of the said EO6 is to weaken the leaders of opposition political parties ahead of the 2019 general elections.
According to him, the ealier list released to the media was a distraction from the real targets which he assured will soon be made public.
He, however warned that unless the international community and well meaning Nigerians speak up now against acts of dictatorship of the Buhari administration, democracy in Nigeria may soon end.
According to Frank, the ruling APC has been rattled with the rising popularity of the former Vice President Atiku Abubakar, hence its resort to autocratic tactics to cripple the opposition leaders in the guise of fighting corruption.
While assuring that Nigerians will resist what he called the tyrannical-governance-style of President Buhari, Frank alerted the international community of "plot to truncate democratic system of government in Nigeria by the APC's administration."
The former APC spokesman who described the latest order as a "draconian measure to frighten the opposition elements from challenging him in the coming election, stated that if care is not taken the action of the president might engineer the military to takeover power.
"Unknown to gullible ones, President Buhari is playing godfather to corrupt people in his administration. For Nigerians to take this order serious, I hope the ban will include Adams Oshiomhole, Rotimi Amaechi, former SGF Babachir Lawal, Buhari's Chief of Staff, Abba Kyari, his former Finance Minister Kemi Adeosun, Lai Muhammed, former DSS boss Lawal Daura, GMD of the NNPC, Dr. Maikanti Baru and the Minister of Communications, Adebayo Shittu – for skipping the mandatory NYSC service – among others.
"I also hope President Buhari will explain to Nigerians how his wife got N2.6billion that was stolen by her ADC."