By Alemma Aliu
BENIN—No fewer than 120 former militants who just graduated from Benson Idahosa University, BIU, Benin City, Edo State, under the Amnesty Programme, weekend, protested non-payment of their stipends.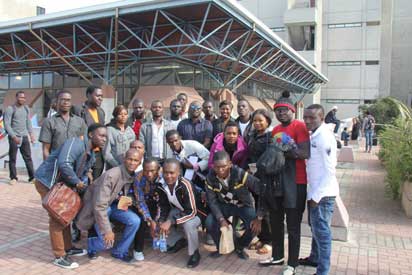 They said they were supposed to be paid till September 2018, adding that the allowances were stopped in June without an explanation.
The former agitators complained that the  management of BIU refused to release their certificates since they graduated.
Spokesman of the protesters, Mr. Destiny Perewari, said they had written several letters to the Amnesty Office but didn't get any positive response.
His words: "We are here to protest against impunity and levity prevalent in the Presidential Amnesty Office.
"Our colleagues in other universities were paid their stipends up to September while we were denied several months of in-training allowances."