…Want stoppage of payment to govs
By Harris Emmanuel
UYO—Former Niger Delta agitators have issued a 21-day ultimatum to President Muhammadu Buhari to probe the management of the 13 percent derivation in the past 18 years, alleging that governments of oil-producing states have failed to judiciously utilise the funds to develop their states and the Niger Delta region.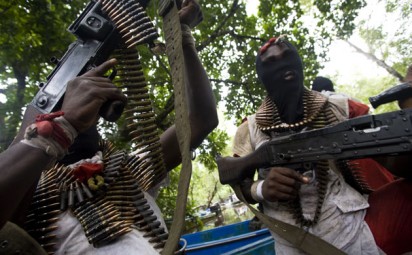 The ex-warlords, under the aegis of Niger Delta Mandate, gave the ultimatum in a statement by its National Coordinator and Publicity Secretary, self-styled General Ebipade Perekeme and Unyime Inyang, in Uyo, Akwa Ibom State.
FIIRO, JAF urge women entrepreneurs to be proactive in business start-ups
They said the region is bedeviled by massive infrastructure decay, widespread poverty, unemployment, and environmental degradation despite the funds accruing to the states.
The group, therefore, urged the federal government to strip the states of the proceeds of the 13 percent derivation funds and pay such funds directly to the communities through the Host Communities Producing Oil and Gas in Nigeria, HOSTCOM.
NDDC to resume work on Ugborodo shore protection project —Ifowodo
The group vowed to mobilise the people of the region to protest in Abuja against the governors of the region for the alleged mismanagement of over N7 trilliion naira since year 2000.
The statement reads: "We  urge the Federal Government to abide by the constitutional provisions by paying the money directly to the oil producing communities since the law has clearly stipulated that the money belongs to the host communities."