By Soni Daniel, Abuja
A major player in the nation's oil and gas sector and philanthropist, Sir Emeka Offor, has given out books worth millions of Naira to selected tertiary institutions across Nigeria and some African countries.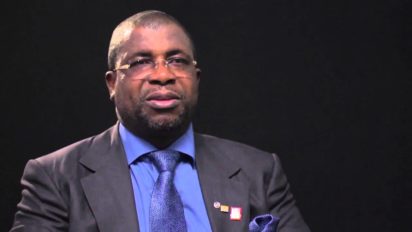 The books, which were presented to 40 benefitting institutions at a colourful ceremony at the Head office of the Emeka Offor Foundation in Oraifite, Anambra State, was done in collaboration with Books For Africa and cover many areas of learning and general knowledge.
The benefitting schools also went away with computers and accessories to assist them in automating their libraries and making reading materials readily available to researchers in their institutions.
According to a statement released to Vanguard in Abuja by the Communications Officer for Chrome Group Alex Aghomi, the aim of the philanthropic gesture is to restore better reading culture in schools, provide better research materials for students and reduce the financial burden on parents.
Speaking at the ceremony, the promoter of the foundation, Sir Offor, who was represented by Dr. Steve Dike, said that he was worried by the declining academic standards in the country arising from inadequate research and reading materials for students and decided to take a bold step to address the inadequacy by making the books available to the schools.
Offor said it was an embarrassment for Nigeria to rely on foreign nations for the training of its manpower needs, pointing out that the economic development of a country can best be sustained when there are is solid human capital to support it.
"It is in a bid to earnestly develop the human capital of Nigeria that I and my foundation have come out today to make these very essential books and other vital resource materials available to the schools," Offor explained.
The Chairman Committee of Vice-Chancellors of Nigerian Universities and Vice-Chancellor of Nnamdi Azikiwe University Awka, Anambra State, Professor Joseph Ahaneku, said there was need to pay more attention to reading by students in Nigerian educational institutions not just to pass examinations but also to acquire requisite knowledge to help in developing the country.
Ahaneku said that the books distributed by the foundation would be useful to those who are development-oriented and facilitate the accreditation of university courses in the benefitting institutions.
Among the beneficiaries were: Alex Ekwueme Federal University, Ndufu, Ebonyi State, University of Ibadan, University of Abuja, Federal University, Lokoja and its Taraba counterpart.
It will be recalled that Sir Emeka Offor, in collaboration with Books for Africa, in 2013, started a philanthropic mission of books distribution to several secondary and tertiary institutions in Nigeria and other African countries with a view to giving Africans a better academic advantage.
Since 2013 till date, many tertiary institutions in Nigeria and Africa have benefited from the books distribution scheme worth $25 million by the Emeka Offor Foundation.