Manchester  City boss Pep Guardiola said the Spanish League was lucky to have Lionel Messi and Cristiano Ronaldo.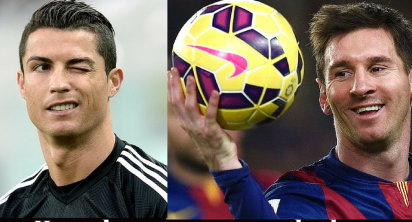 With the Clasico Barcelona-Real Madrid in program today, Guardiola was asked his thoughts on the big game in the Spanish league.
For the first time in almost 10 years neither Ronaldo nor Mess will play the biggest game of the season in Spain: "Madrid had a good start to the season, now they are going a bit down but they will remain on top for the whole season", Guardiola said.
"Spanish football was lucky to enjoy Messi and Ronaldo during the last decade. They've helped Spanish football to develop. There are no favorites for the Clasico even if I think that playing at home is always a good starting point."
"Real Madrid remain a top team, either with or without Cristiano. However, they've lost a lot. At least 50-60 goals per season. He is an incredible player. Not just for the goals but also for his assists. He is simply unreplaceable."
Meanwhile the game Camp Nou will be one of the most groundbreaking televised sporting events of 2018, on a par with other global events, such as the Super Bowl, in terms of the use of innovative technology to provide viewers from all over the world with the most immersive experience possible.