By Perez Brisibe, Delta
THE ruling Peoples Democratic Party, PDP in Delta State, seems to be in dilemma over who flies the party's flag for the Ethiope East House of Assembly elections come 2019.
Kwankwaso: I am Nigeria's next president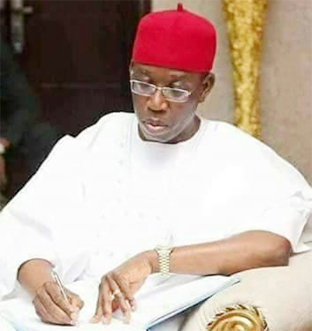 The primary which was arranged to hold on October 4 was rescheduled for the next day only for it to be rocked with violence leading to the burning down of a police Hilux van.
Flood victims get succour from Sen. Manager in Delta
Those seeking the party's ticket include the incumbent, Chief Evance Ivwurie, Prince Joshua Atigogo, Author Akpowowo and Kelly Erwujakpo, all of whom are in a battle to outwit each other in clinching the party's ticket.
PDP stakeholders endorse Atiku/Obi ticket
However, reports have it that the leader of the Ethiope East legislative House, Victor Ofobruketa has been nominated by leaders of the party to fly the party's flag come 2019 while other stakeholders of the party in a meeting last Friday and Saturday with Governor Ifeanyi Okowa, canvassed for George Orogun, a PDP House of Representative aspirant who lost out in the primary.
Subscribe for latest Videos