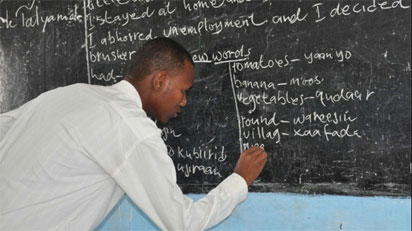 Teacher
By Elizabeth Uwandu
Concerned Parents and Educators, CPE Initiative, a non-governmental organization, will on October 20th hold a special appreciation day for teachers whose continuous efforts in shaping generations got little of no recognition.
US raises alarm over Nigeria's population explosion
According Mrs Yinka Ogunde, founder, CPE, teachers formed the bedrock of Education reform, and it was imperative stakeholders sought ways to improve their welfare. " We cannot talk of reforming the Education sector without looking into the welfare of teachers, their training and remuneration and image.
Kwankwaso: I am Nigeria's next president
" As it is important that government, parents and the society realize that our education sector cannot progress beyond the level of our teaching force. So, the the teachers' appreciation day has been designed to encourage and inspire teachers and to demonstrate how valuable they are to the society.
" So, are expecting over 500 teachers are from both the public and private sectors." added Ogunde