By Chioma Okonkwo
In apparent reference to the Nigerian civil war, Governor  Okezie Ikpeazu  has called on Nigerians  to imbibe the virtues of truth, forgiveness and transparency, which, he said, are panacea to the challenges of rapid development and national unity.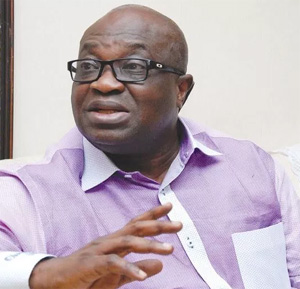 Speaking as the guest lecturer at the 3rd Convocation Lecture of the Gregory University, Uturu, Abia State, Ikpeazu stressed that there  could not be true national unity and development unless the  people  speak the truth about their past and consequently forgive each other.
Citing the post-genocide experience of Rwanda to buttress his position, the governor said that it was easy for Rwanda to become what she is today if the people of that country had not spoken  the truth of their genocide experience to each other, and forgave themselves thereby paving the way for national unity and development of the country.
His words: "It will be difficult for us as country to achieve national unity and development if we shy away from speaking the truth about our past as a basis to seek forgiveness from each other.
"Rwanda is what it is today because after their genocide experience, they spoke the truth about the ugly event and forgave themselves, that is why Rwanda is today, one of the leading lights in Africa.
https://www.vanguardngr.com/2018/10/fec-approves-n8-73trn-2019-budget-proposal-2019-2021-mtef/
"Today Rwanda turned 360 degrees from a country that was nearly wiped away by war in 1994 to an emerging economic power house and success story in 2018.
"Rwanda had a problem, they solved their problem by identifying the cause of the problem, identified everyone's role in the problem, ensured everyone accepted their roles in the problem and took steps to ensure that the problem never occurs again".
https://www.vanguardngr.com/2018/10/aba-has-great-future-investment-potential-ikpeazu/
Subscribe for latest Videos