By Princewill Ekwujuru
Happy Hour by Chivita Fruit Drink, has been launched in 100 millilitre pouch. The new fruit drink is said to offer fruity benefits as well as high quality  refreshment for the mind and body.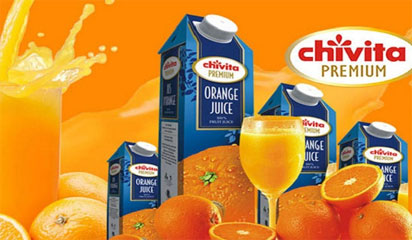 Managing Director of Chi Limited,  Deepanjan Roy, said the brand was introduced to invigorate and tap into a market demand for more affordable options of great tasting, refreshing and healthy drinks.
"Frooty Happy Hour by Chivita is currently viewed as the most affordable quality in the market, sells for N25. It is a healthy beverage alternative to carbonated drinks as it offers morein natural fruity benefits as well as provides high quality refreshment for the mind and body.
"Along with its handy pack size which resonates with an upwardly mobile youthful consumer segment desirious of rejuvenating satisfaction anytime and anywhere, Frooty Happy Hour further seeks to increase its appeal and create a connection with consumers with the three variants of orange, pineaple and red Berries, "he stated.