By Elizabeth Adegbesan
The Central Bank of Nigeria (CBN) said it is concerned with rising losses that emanate from cybercrime and technology risk in the financial sector and is working on the modalities for new regulations.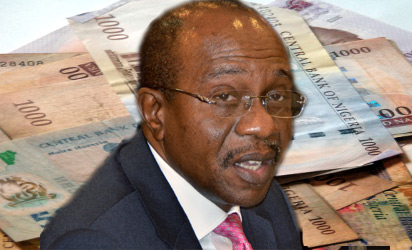 The apex bank stressed the need to redesign regulations that will address cyber crimes and technological risks that may arise from emerging modern financial firms in the country.
The Deputy Governor, CBN, Mrs. Aishah Ahmad made this known at a seminar organized by Risk Managers Association of Nigeria (RIMAN) in collaboration with Chartered Institute of Bankers of Nigeria (CIBN), in Lagos.
Ahmad, represented by Executive Director, Banking Supervision Department, CBN, Mr. Christian Okoye said: "There is compelling need to redesign regulations that will address risk that may emanate from the new emerging and increasing modern class of financial firms."
"The outlook of risk functions in banks and financial services firms would be fundamentally different on what they are today and at such calls for timely actions to guide against banks being overwhelmed by the new requirements. This is consequent upon the modern technology which has ushered in complex security challenges, cybercrimes and varying other forms of risks. For instance, the emergence of new competitors" she added.
She said: "With the emergence of new competitors there will be increased customer expectations which will cause massive alterations in banking as the future of banking is entirely encapsulated in technology mostly offered by financial technology firms (FinTechs)."
According to Ahmad, apart from the emergence of new competitors intensely exploring technologies, competitive mobile apps, online services, interconnected networking and unregulated virtual currencies have led to a rise in the global cause of cybercrime.
"Furthermore, the range of highly competitive mobile apps and online services offered by local and international fintech firms, make it incredibly simple for customers to execute the entire banking transactions without going through banks thus making it difficult for banks to have a full view of a customer transaction and thereby maintain customer relationships.
"This form of open banking makes or will make our banks susceptible to money laundering, terrorist financing risks since all these transactions still pass through their networks to malicious beneficiaries which will have a damaging effect on our nations' reputation.
https://www.vanguardngr.com/2018/09/executive-order-5-willredirect-nigerian-economy/
"Furthermore unregulated virtual or digital currencies open doors for criminals to unanimously conduct illegal activities online while limiting the ability to track movement of such frauds. The banks are also faced with cyber attacks following today's interconnected networking which does not simply stand at one location and end at the other rather it is borderless in so much access methods.
"These developments have led to significant rise in the global cost of cybercrime. While a variety of organization is exposed to cybercrime, the financial sector is particularly vulnerable given its critical role in financial intermediation in a highly connected global financial system.
The President of RIMAN, Mr. Magnus Nnoka said that the seminar titled: "The future of risk management in Nigeria" has been going on for the past six years.
"What we are seeing today is a projection of what has been going on in the past five to six years because this idea has gone through three presidents both from RIMAN side and the CIBN side" Nnoka said.
https://www.vanguardngr.com/2018/09/honeywell-shareholders-seek-tax-relief-from-fg-okay-n475m-dividend/