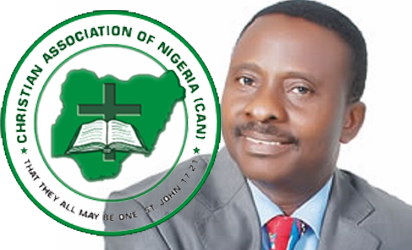 CAN President, Dr Samson Ayokunle
By Bose Adelaja & Olayinka Latona
NATIONAL President of Christian Association of Nigeria, CAN, Rev. Samson Olasupo Ayokunle has again charged Nigerians to vote for leaders that will change the fortune of the country.
Ayokunle made the call at the 20th year in ministry and thanksgiving service of pastor-in-charge of Zion Baptist Church, Elepe-Ikorodu, Lagos, Rev. David Afolabi, stressing that Nigerians should use their perman-ent voters cards to elect credible candidates to pilot the affairs of the nation from 2019.
According to the CAN president, "the nation has been impoverished by visionless leaders and the masses are always at the receiving end.
2019: International media query emergence of Atiku over suspicious source of wealth
"We have no other count-ry that we can call our own. Nigerians must open their eyes as we are going into another election and must use their PVCs to elect leaders that will take the country to the promis-ed land," he said.
The CAN president, who is also the president, Nig-erian Baptist Conven-tion, urged the celebrant, Rev. Afolabi to be more stead-fast and faithful, stressing that ungodly counsel destroys ministry.
In his words: "If you are expecting a brighter futu-re, do not walk in the counsel of the ungodly, such company only dest-roys ministry and God's calling upon one's life."
Also speaking, the Presi-dent/Chairman of Coun-cil, Chartered Institute of Bankers of Nigeria, Prof. Segun Ajibola challenged Christians in government to live up to their respon-sibilities and restore the dignity of the Church.
In his words: "Christianity is on trial in Nigeria, and if we have Christians at the helm of affairs in our country, why are we having problems in the country? The solution is to redifine our character in order to reflect our true position as Christ disci-ples."