Buhari Movement for change  (BMC) group has called on President Muhammadu Buhari to caution the Minister of State for Petroleum Resources, Dr. Emmanuel Ibe Kachikwu, alleging that the minister is killing the growth of All Progressives Congress, (APC) in Delta State in favour of Peoples Democratic Party.
The group in a statement jointly signed by its President, Secretary and Public Relation Officer Prince David Iwere, Mr. Erefoluwa Keka and Dr. Emiko Ofuyaekpone alleged that "Rather than take up leadership responsibility of APC in Delta State, ensuring that members of the party are united with a view to taking over administration of Delta State Government House in 2019, Dr. Ibe Kachikwu is  working with  PDP under the guise of being a technocrat".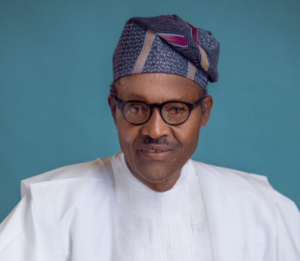 The statement read," most of our APC leaders who have shown capacity, professionalism and have structures on ground in the Oil and Gas sector, are virtually going out of business, while their counterparts in the PDP are flourishing and even taking glory for your administration's achievements in that sector.
"Frustratingly as well, is the award of pipeline maintenance/surveillance jobs to members of PDP, even though records show that oil and gas investors in the Niger Delta, particularly in Delta State, determine political leadership and party growth.
"The Managing Director of NNPC, Dr. Maikanti Kachalla Baru is following the footsteps of  Kachikwu under the guise of preventing pipeline vandalism and sabotage, Maybe they are telling us that APC members in Delta State who are indigenous investors in the oil and gas industry as well as government security agencies can't perform their legitimate responsibility.
"Mr. President, we want to respectfully appeal to you to caution Dr. Kachikwu to desist from the deliberate economic shut-out of APC members in the oil and gas sector in Delta State".